B&B ITALIA MANILA PRESENTS


ART & SPACE
SERIE 01: CONTEMPORARY CURATIONS


Styled by Glenn Cuevo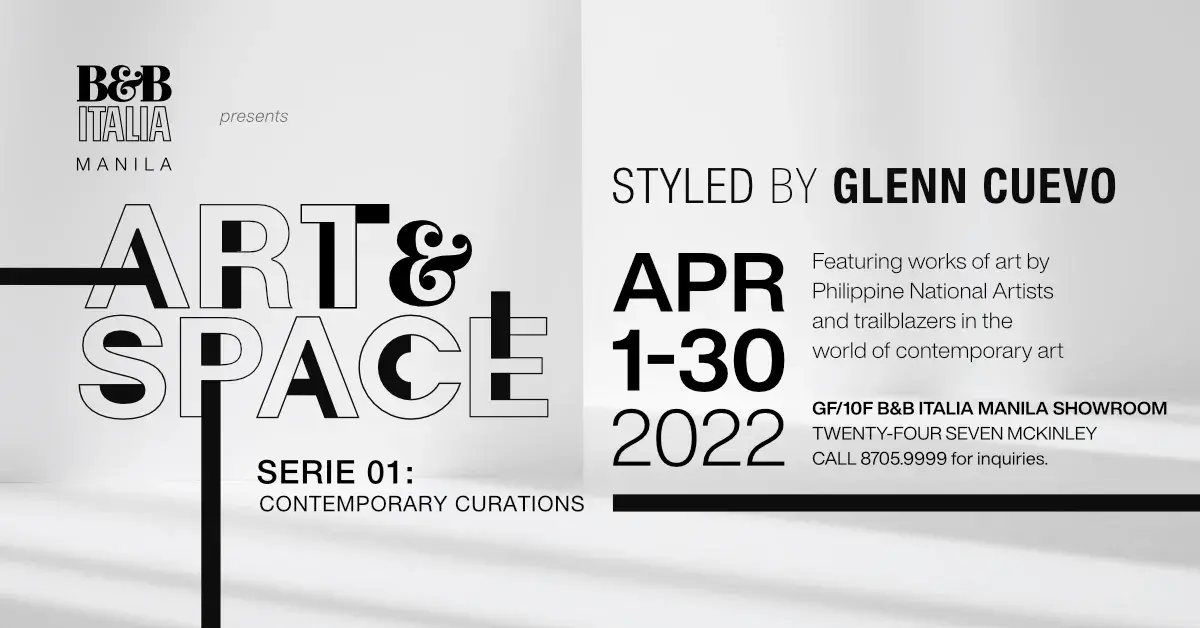 Art and design seamlessly converge in B&B Italia Manila's latest exhibit, Art & Space Serie 01: Contemporary Curations.
A joint collaboration between B&B Italia Manila and esteemed art curator and interior stylist Glenn Cuevo, the exhibit showcases the brand's finest furnishings along with coveted works of art by Philippine National Artists: Fernando Amorsolo, HR Ocampo, Arturo Luz, Ang Kiukok, BenCab, and Alfonso Ossorio, Ramon Orlina, Lao Lianben, Gerardo Tan, Ronald Ventura, Andres Barrioquinto, and Raffy Napay.
The Art of Curating Spaces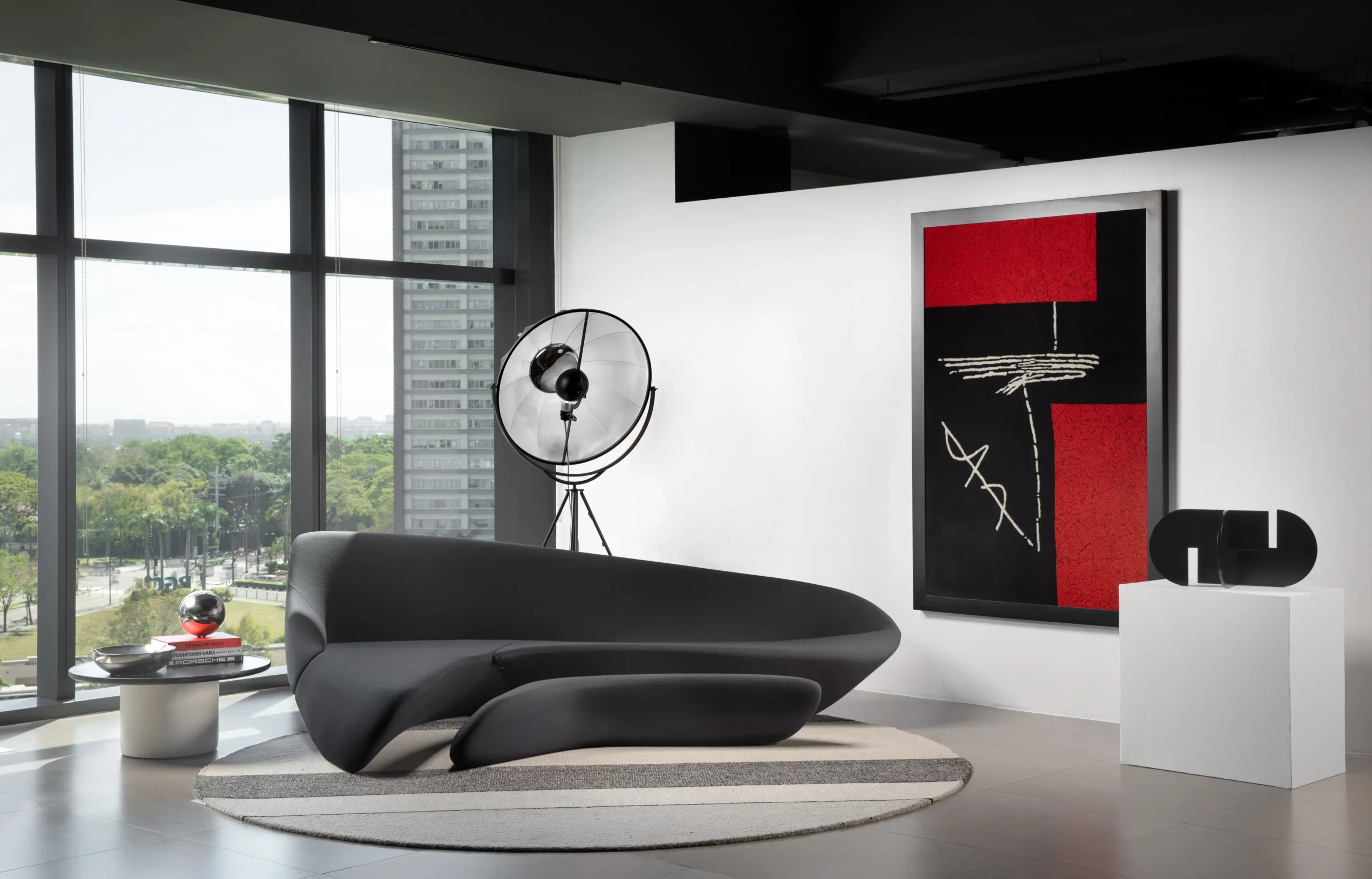 A visual experience in itself, the spaces featured in the exhibit are styled by one of B&B Italia Manila's patrons, Glenn Cuevo, whose genuine love for the arts led him to be immersed in the local art community and within the network of some of the top artists in the Philippines.
For Cuevo, art is made with feelings and is made to elicit feelings. He looks at curating spaces the same way – balancing out aesthetics and functionality to develop inspired spaces that speak uniquely to the clients he works with.
Being an avid art collector and a proud owner of multiple B&B Italia pieces himself, Cuevo has developed an impeccable taste in design and an innate ability to beautifully combine art and furniture both in his personal home and his professional projects. Cuevo continues to make waves in the design industry, making him a go-to consultant for high profile clients in Manila.
Made by Masters
A celebration of design in all its forms, the exhibit brings to light a whole new perspective on how art and home interiors can come together. Guests, art lovers, and design aficionados alike are invited to drop by to take a closer look at the extraordinary masterpieces from the Philippines' most well-regarded artists including: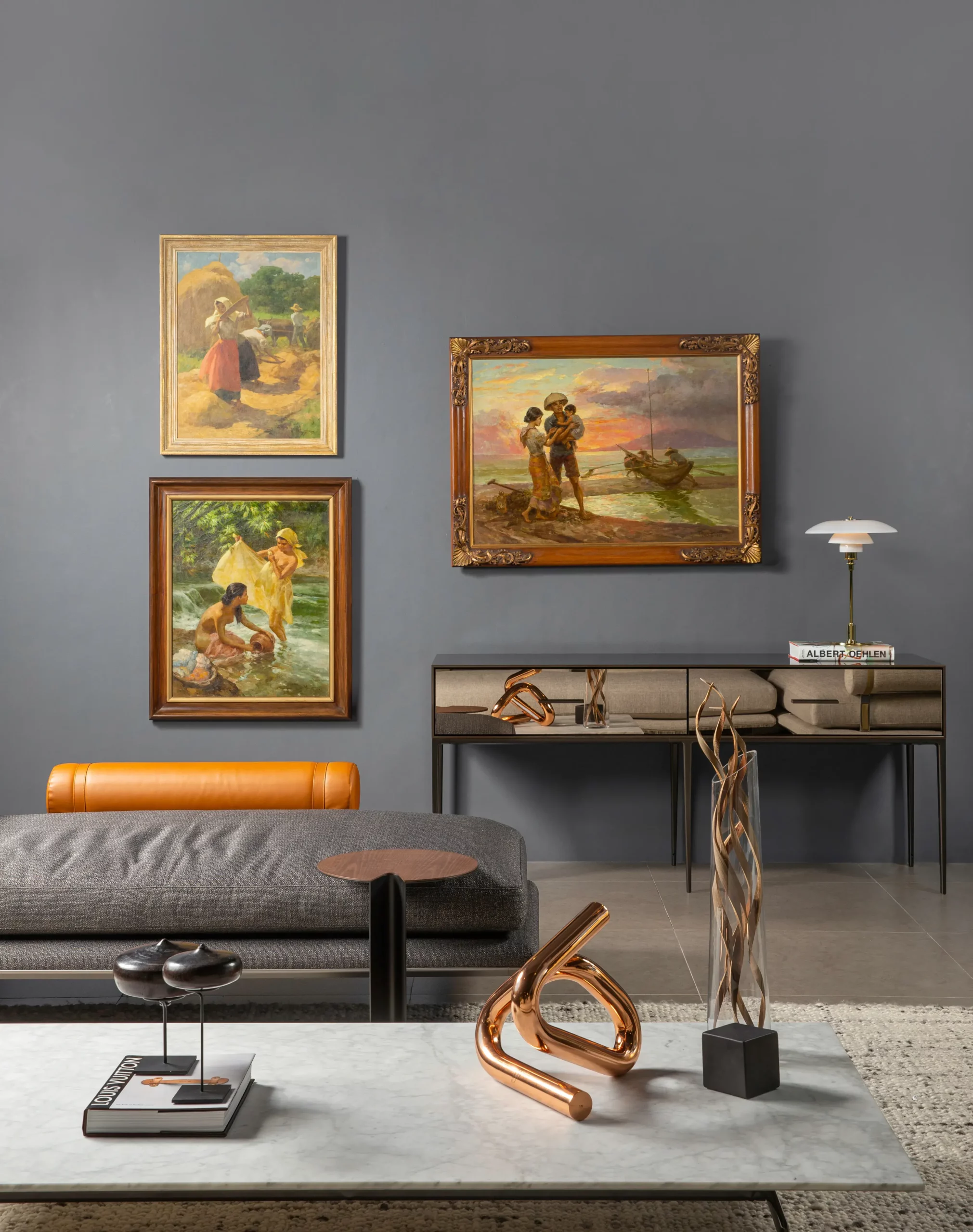 Fernando Amorsolo, known as "The Maestro" and the National Artist for Visual Arts in the Philippines, is well-revered for his mastery in the integration of light in his paintings. Among the works to be displayed include Filipino Family (1952), Winnowing Rice (1962), and Lavanderas (1954) all of which offer a look into the daily lives of Filipinos, their rich cultural heritage, and the breathtaking rural landscapes of the Philippines. Amorsolo's masterpieces will be paired with the newest addition to the B&B Italia Manila showroom, the Atoll chaise longue.
National Artist for Visual Arts, Hernando R. Ocampo prides himself on being a self-taught artist. Ocampo's works provided a glimpse into the social realities in the country following the Second World War and contributed significantly to the rise of the nationalist spirit in the post-war era. His abstract works, such as his Homage to the Heroes of 1896 (1974), left a mark on Philippine modern art. His canvases gracefully captured the lush Philippine landscape, its diverse flora and fauna, and bold colors. HR Ocampos's modernist work, Homage to the Heroes of 1896 (1974) is on display with B&B Italia's Mart armchairs – a testament to Ocampo's and B&B Italia's dedication to creativity and innovative design.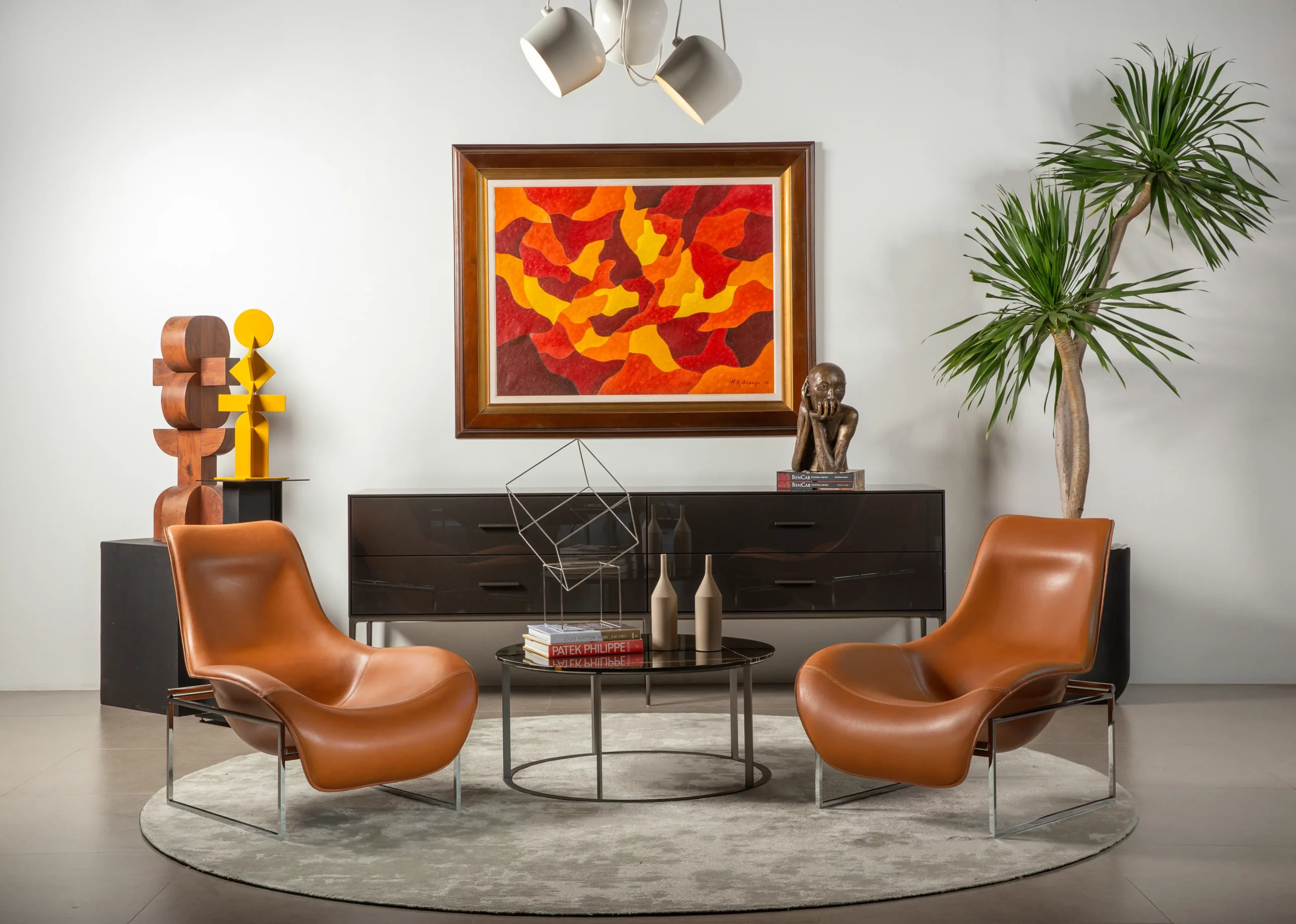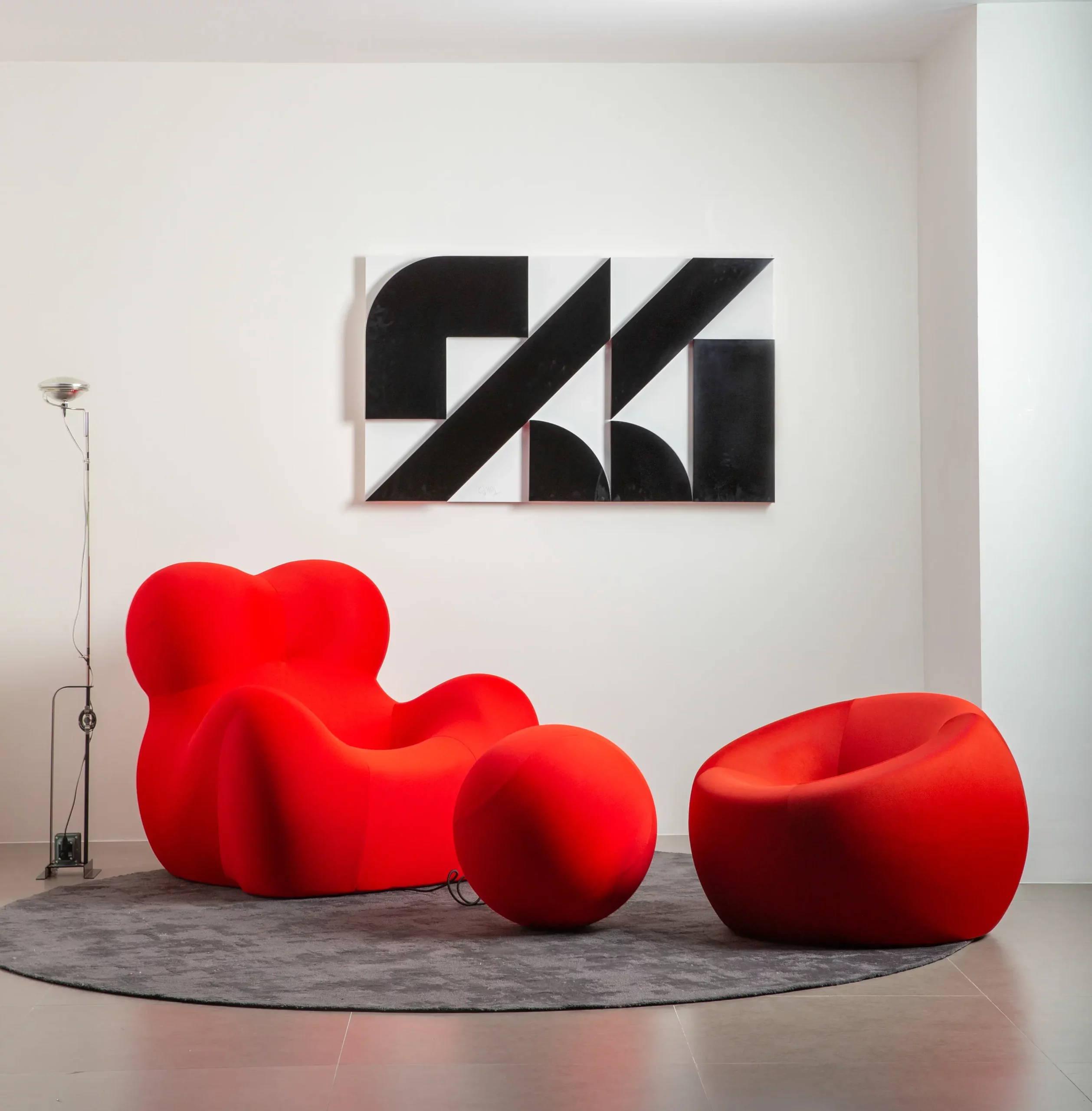 Arturo Luz, another Philippine National Artist, made his mark in the industry through his unmistakable minimalist, geometric, and abstract art style. His pieces, such as Kyoto (2018), Anito (1960), and Homage to Eduardo Chillida (2015) feature a unique play on lines in creating geometric abstractions of human figures and still-life objects. He is also one of the founding members for the modern Neo-realist school in Philippine art.
Filipino expressionist painter, Ang Kiukok, is known for his colorful and striking paintings portraying a variety of cubist-like figures. As one of the pioneering modernist painters during the 60s, Ang Kiukok captured the terror and and angst of the Martial Law years through his vivid and expressionistic works. His pieces can be found in many major art collections, among them the Cultural Center of the Philippines, National Historical Museum of Taipei, and the National Museum in Singapore.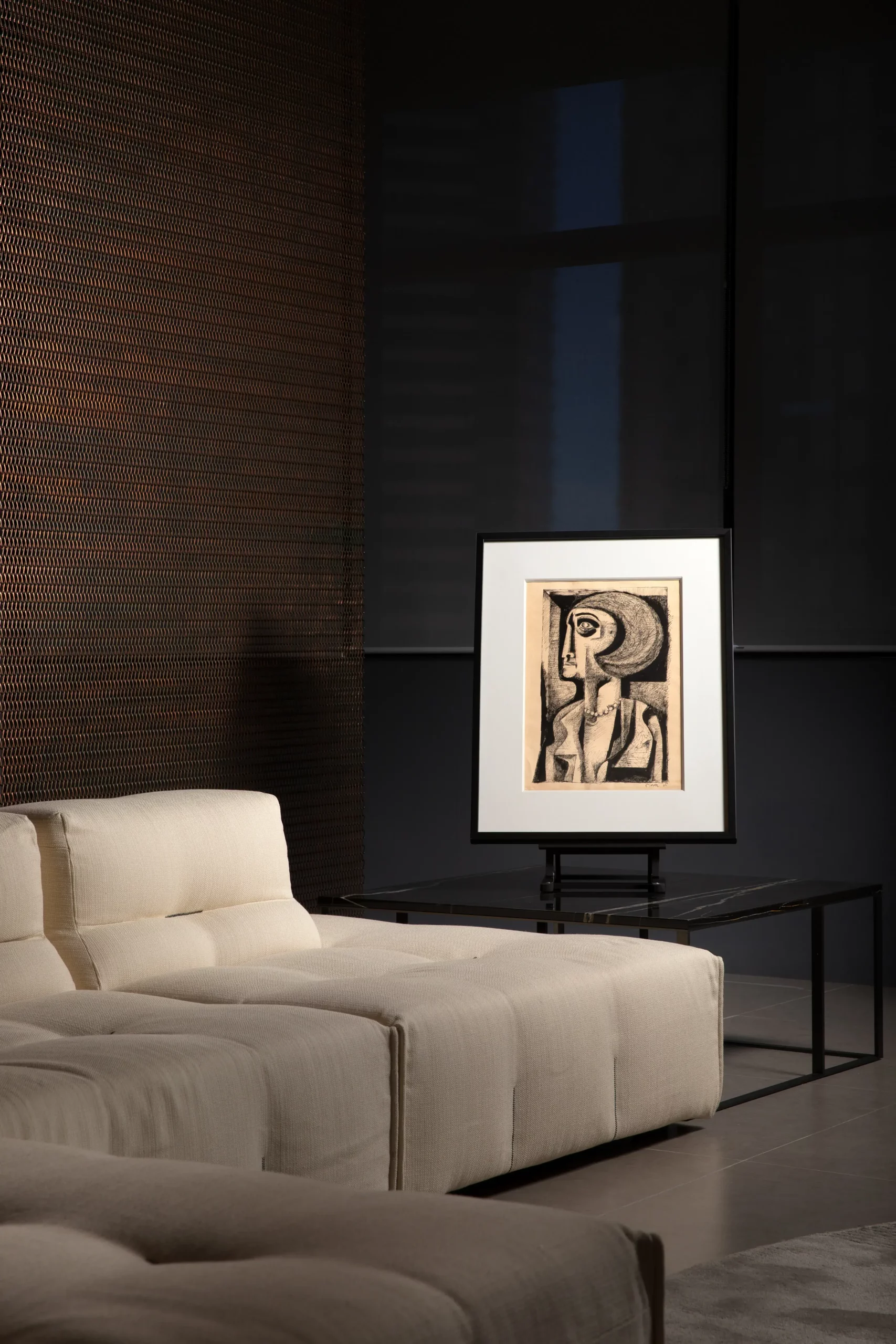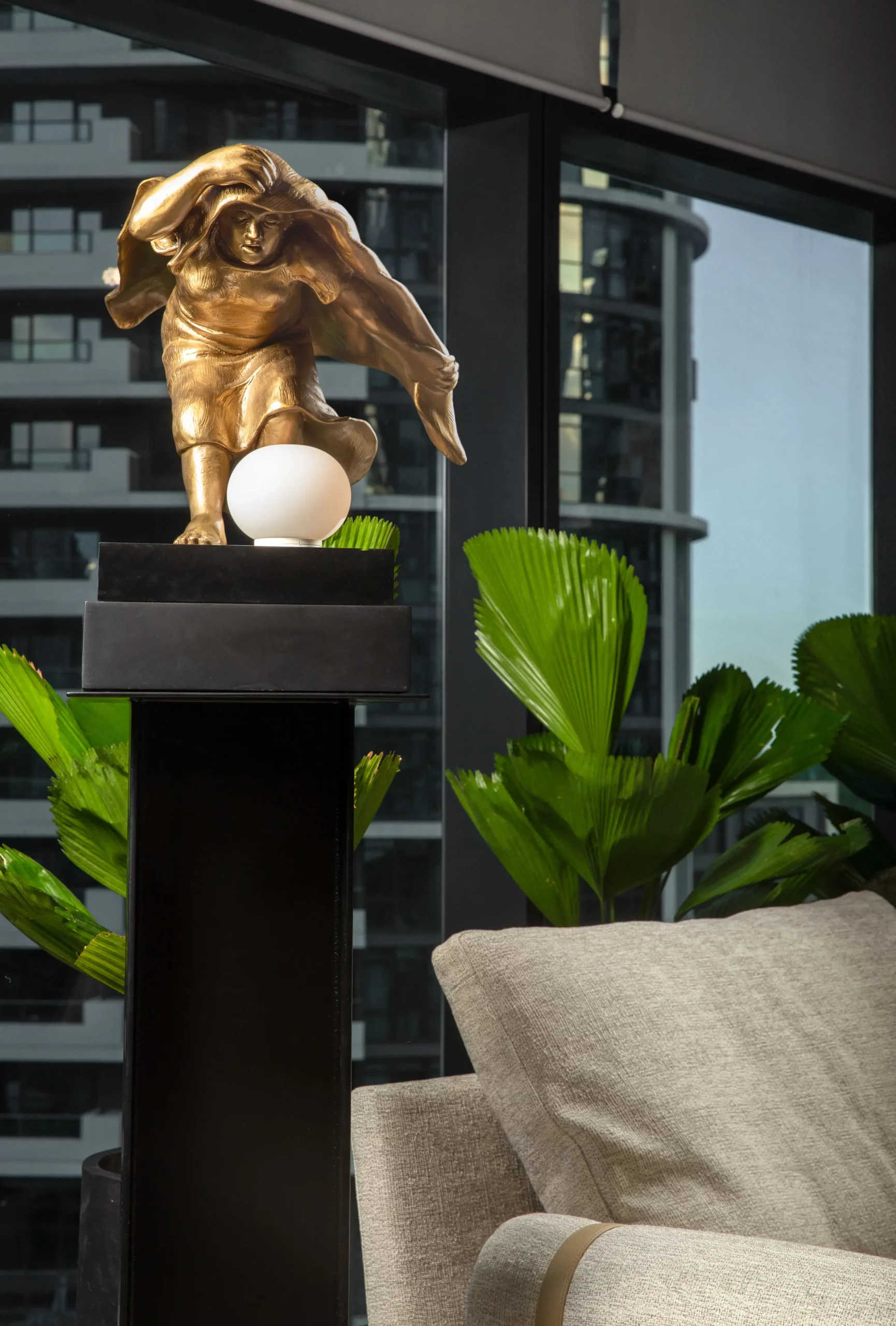 Benedicto Cabrera, or BenCab as he is more popularly known, is a celebrated painter and National Artist for Visual Arts in the Philippines. Cabrera's works are primarily figurative, often depicting women bundled in swirling fabrics or capes. Several eye-catching pieces from BenCab including the Gemini (2020) painting and Thinking (2013) sculpture, will be on display in the showroom, incorporating a touch of local flair to B&B Italia's pieces.
Filipino American abstract expressionist, Alfonso Ossorio, was a key figure in the development of Post War Modernist Art. Ossorio's early works were mostly dominated by still life, portraits, and landscapes in a style that was often referred to as "super-realism". Later on, he develops an artistic inclination to the themes of religion and spirituality – concepts that he explored through a more abstract manner, as seen in his work on Country Walk (1974) which will be featured in the exhibit.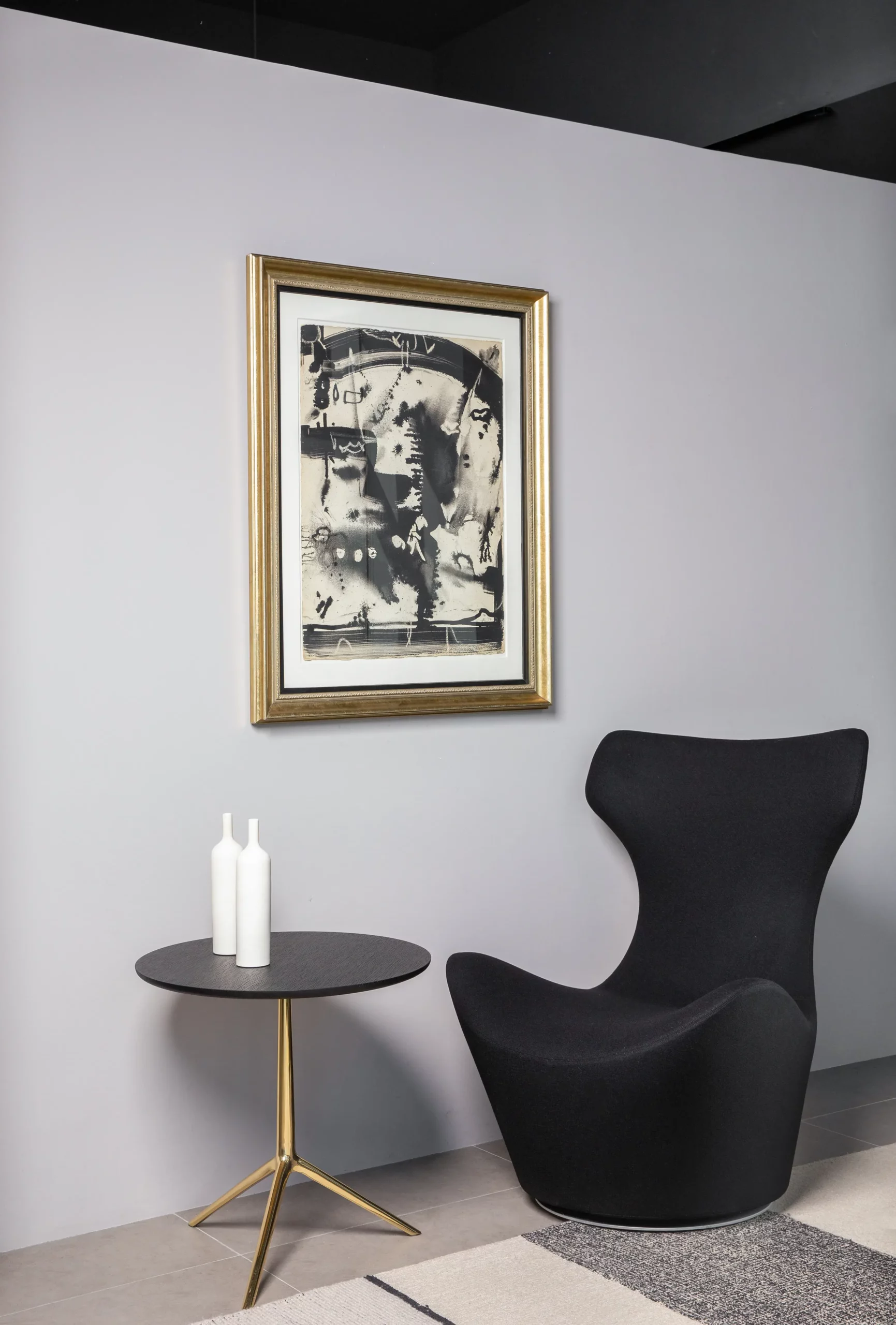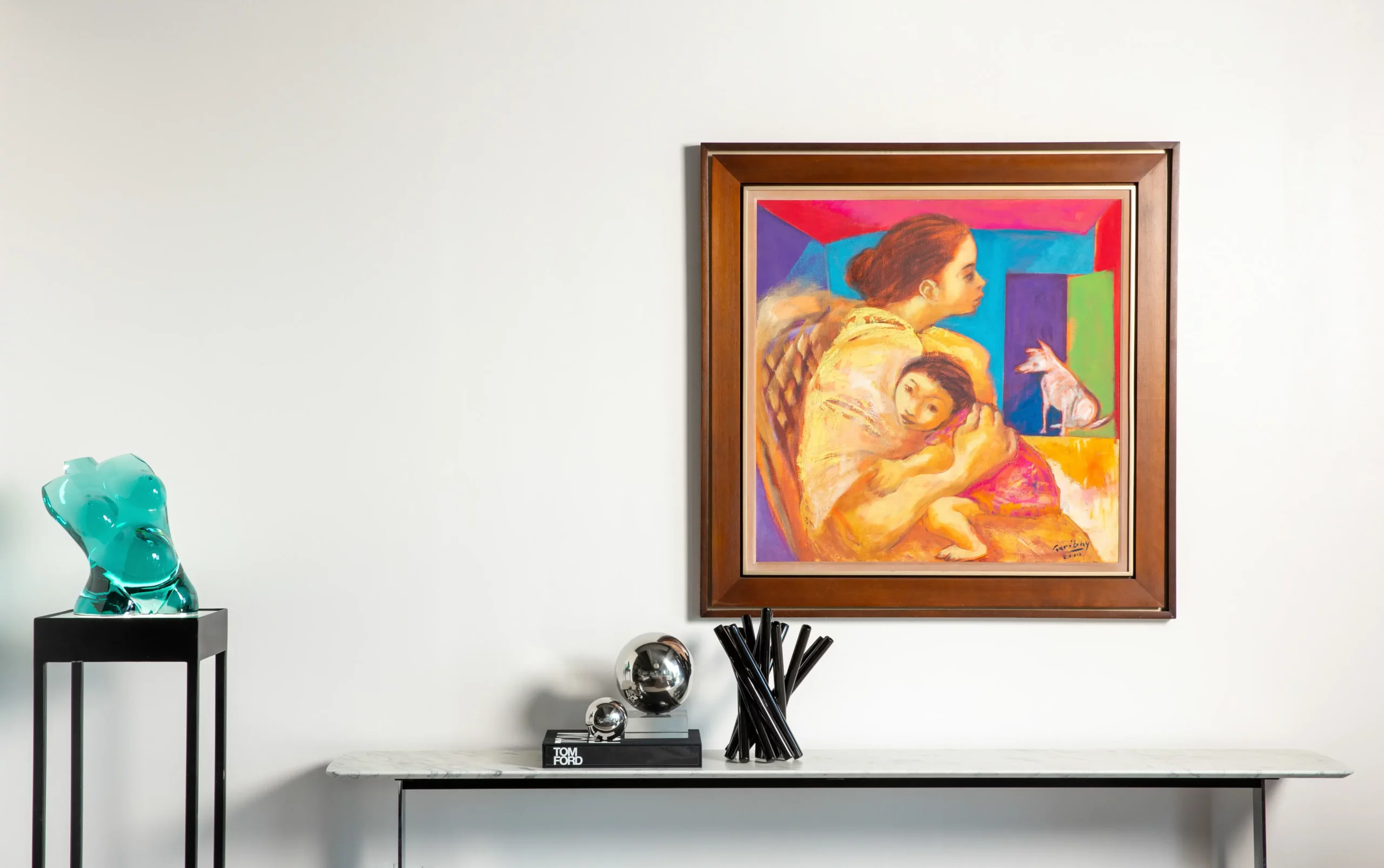 Contemporary glass sculptor, Ramon Orlina, made his own mark in the creative industry through his 40 years of contribution to modern art. As an architect, Orlina saw great potential in using Mediterranean glass to create sculptures and express visual imagery. Orlina's monoliths, including Good Fortune (2021) and Indomitable Spirit (2020) which are featured in the exhibit, explore the translucent yet smooth quality of glass through months of sculpting, reshaping, and grinding. Look forward to several Orlina sculptures around the B&B Italia showroom, whose unique silhouettes and bright blue hues add a touch of elegance and color across the floor.
Minimalist artist Lao Lianben's works are often associated with the spirit and aesthetics of Zen. His pieces are marked by the detailed layering of various textures superimposed with objects found in nature. An acknowledged master of Philippine non-representative art, Lianben has been painting for over 40 years and is decorated with multiple awards including the Shell NSAC First Prize for his work, Dead Birth in 1968, the Thirteen Artists Awards from the Cultural Center of the Philippines in 1976 and many more. A selection of Lianben's artworks will be exhibited alongside the Tobi-Ishi table, a setup that pays homage to traditional Japanese culture and the timeless Zen style.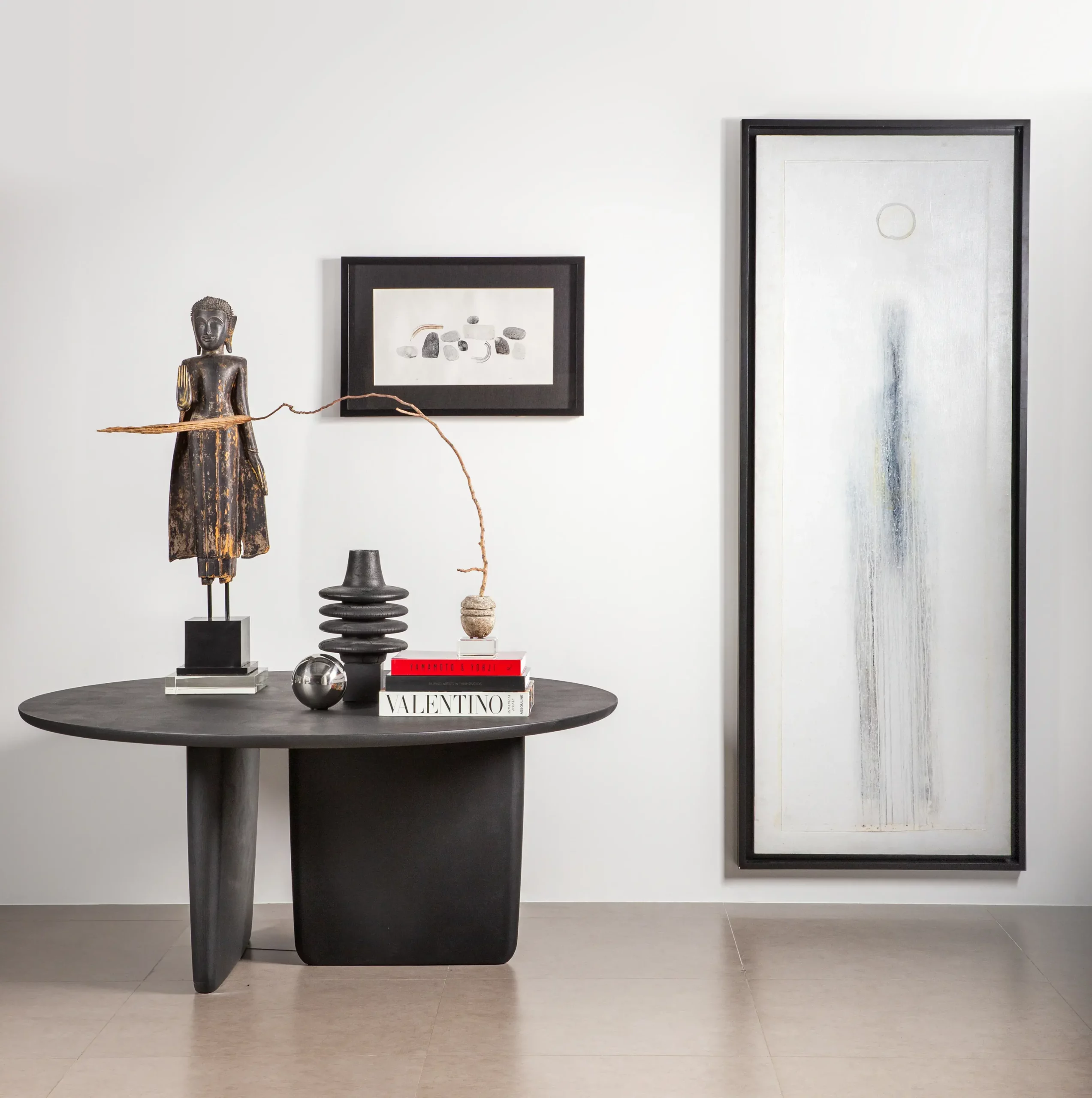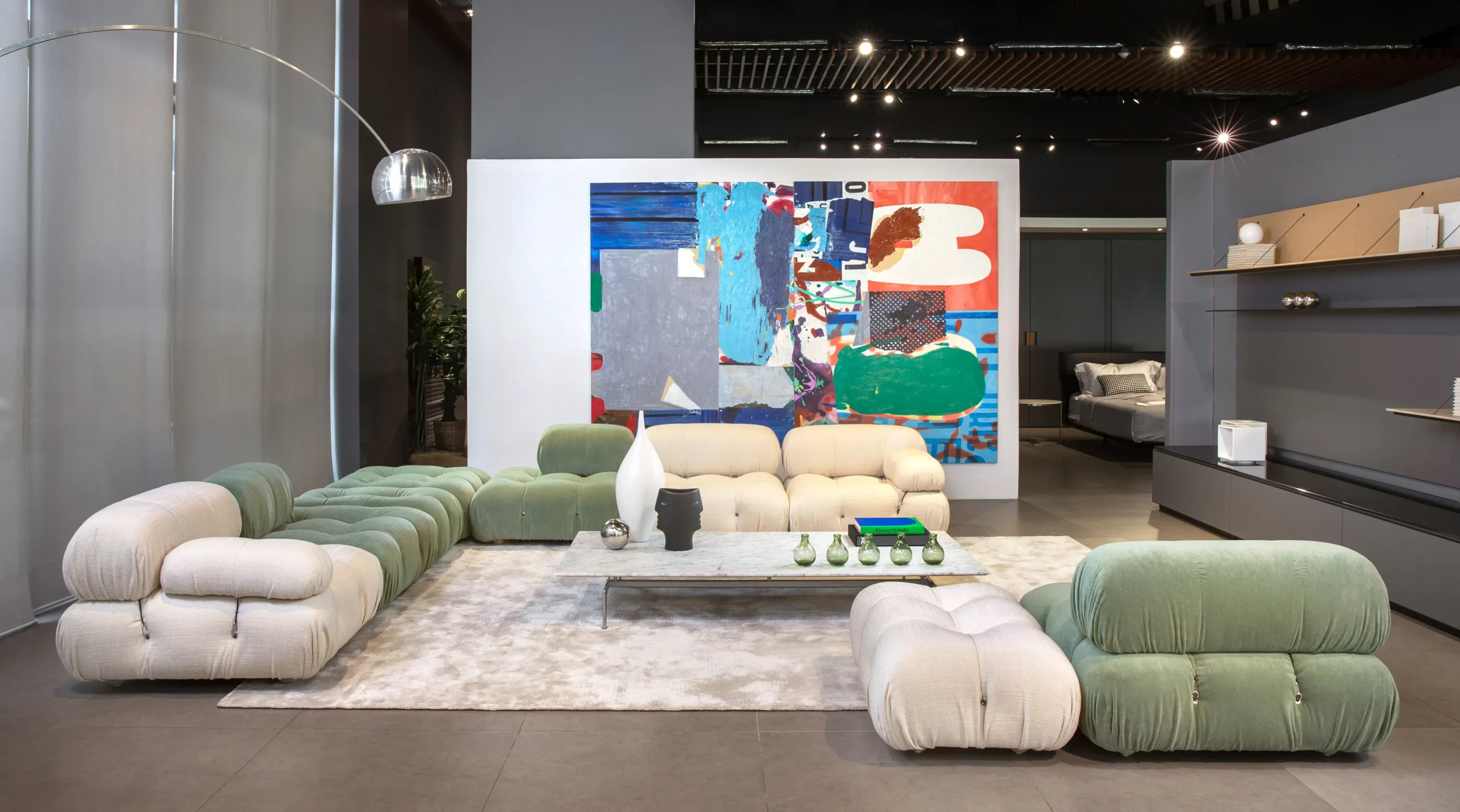 Multimedia artist Gerardo Tan is the Philippines' National Representative for the Venice Biennale 2022. His pieces, including After Collage (2017), revisit the endless possibilities of mixed media paintings by using a range of materials from traditional ones like oil and acrylic to commonplace ones like found photographs, dust, mirrors, and bundy clocks. A recipient of the Cultural Center of the Philippines' 13 Artists Award in 1988, his work has been included in notable exhibitions such as the 2nd Asian Art show of the Fukuoka Art Museum (1982) and the First Melbourne Biennial (1999). Tan's After Collage (2017) will be displayed at the Art of B&B exhibit in a playful and eclectic setup that is completed by B&B Italia's Camaleonda Sofa.
There are more works of art and notable featured artists on display when you visit The Art Of B&B Serie 01: Contemporary Curations. Drop by the B&B Italia Manila showroom at the Twenty-Four Seven McKinley Building, BGC from April 1-30, 2022.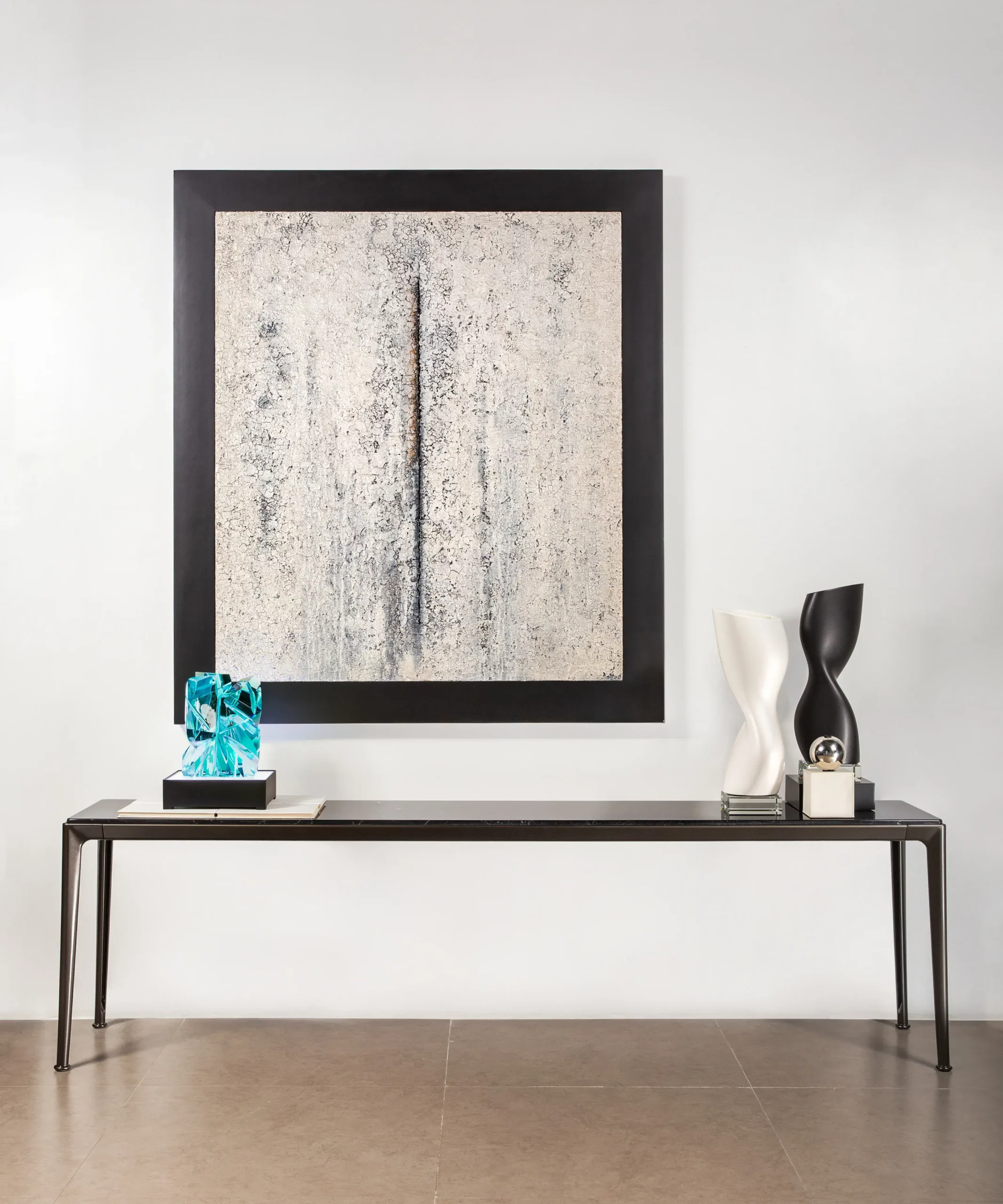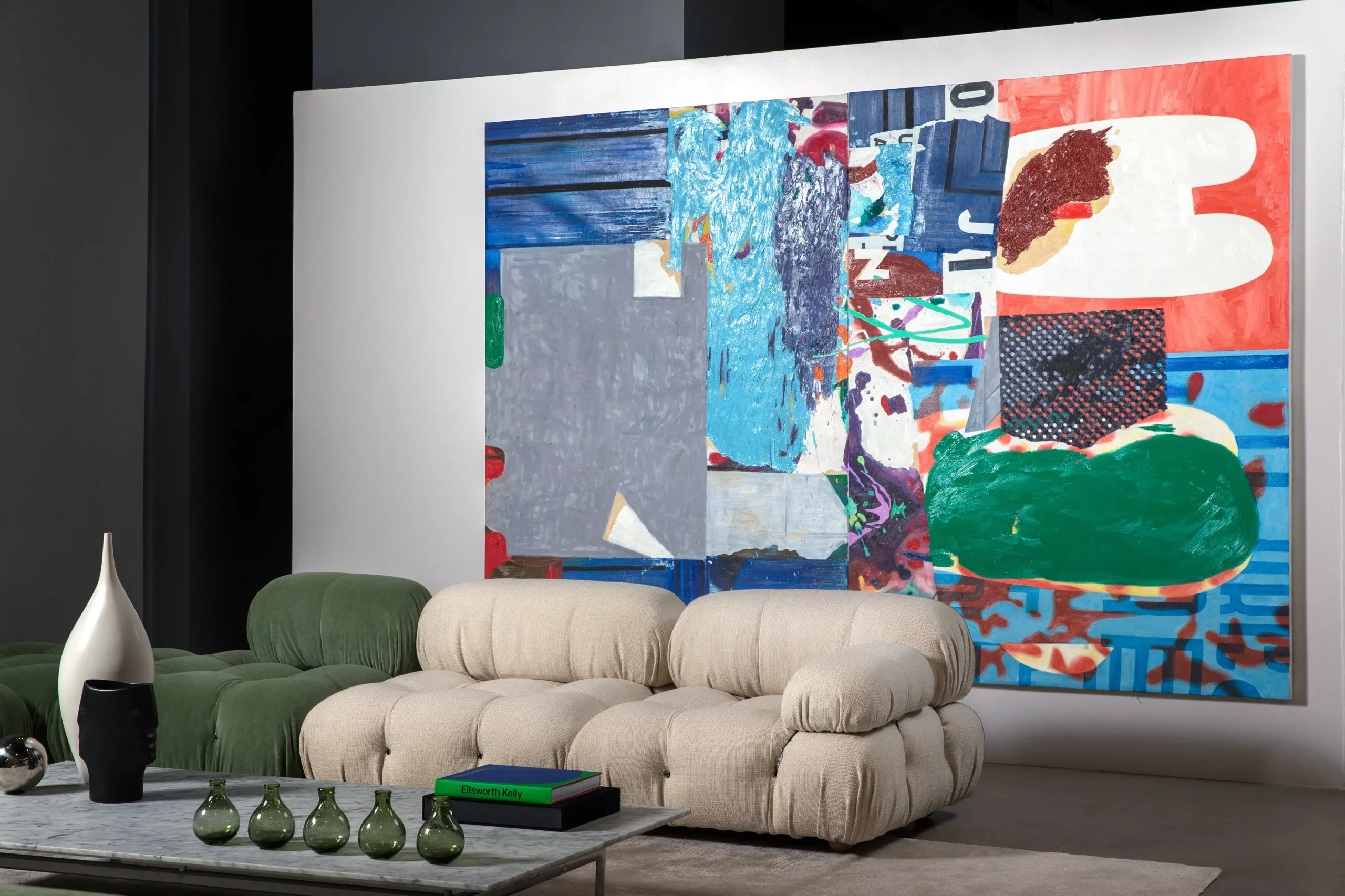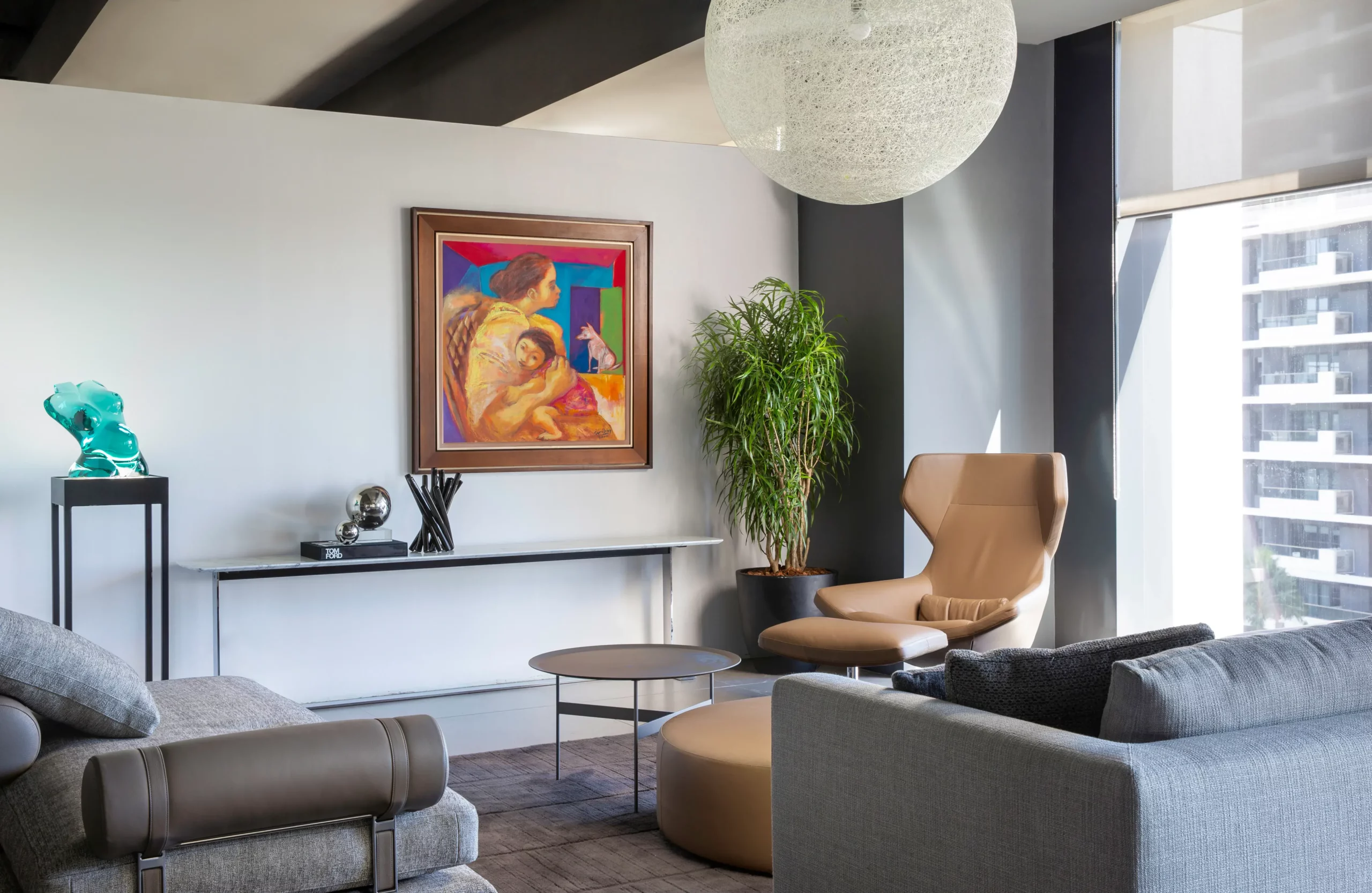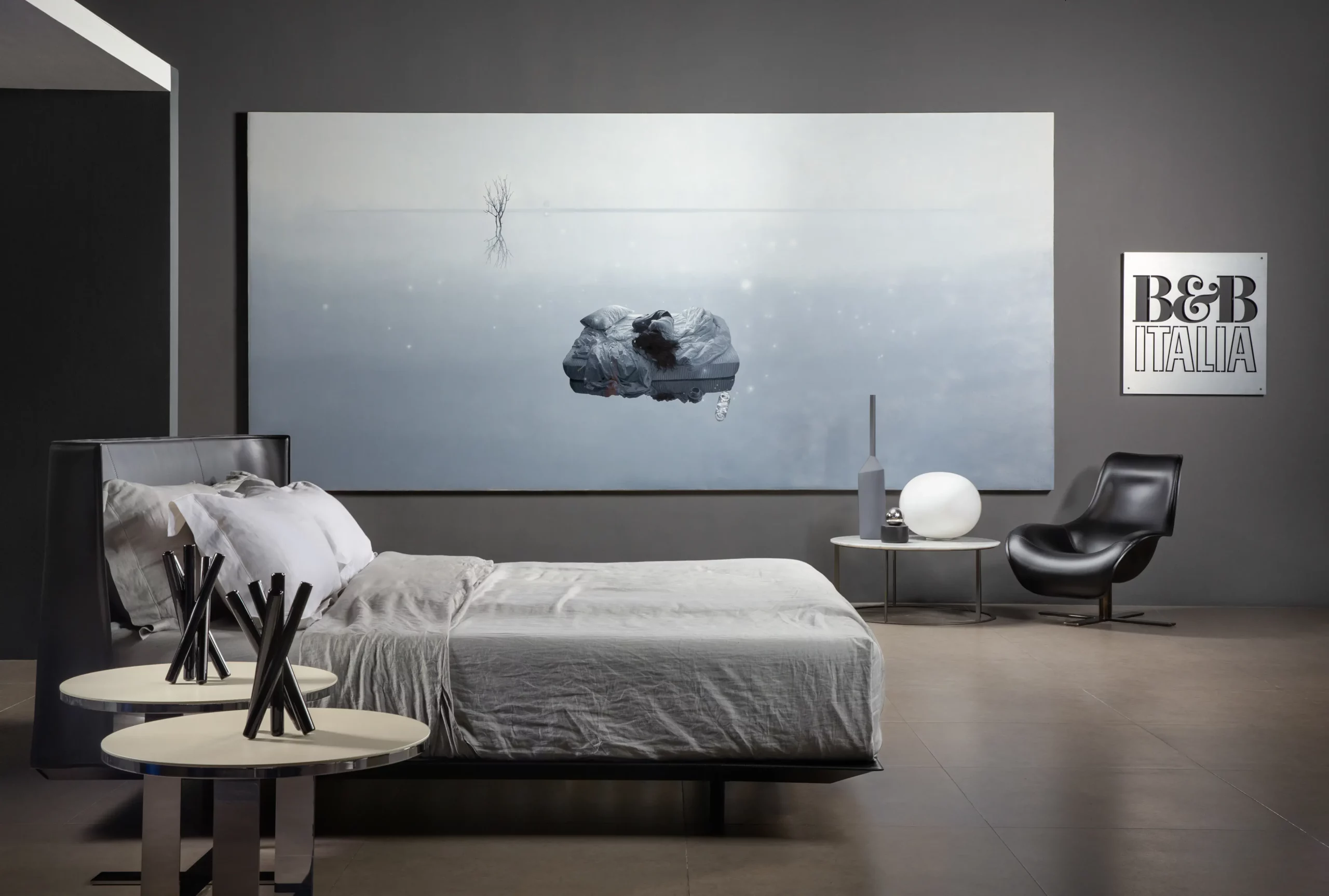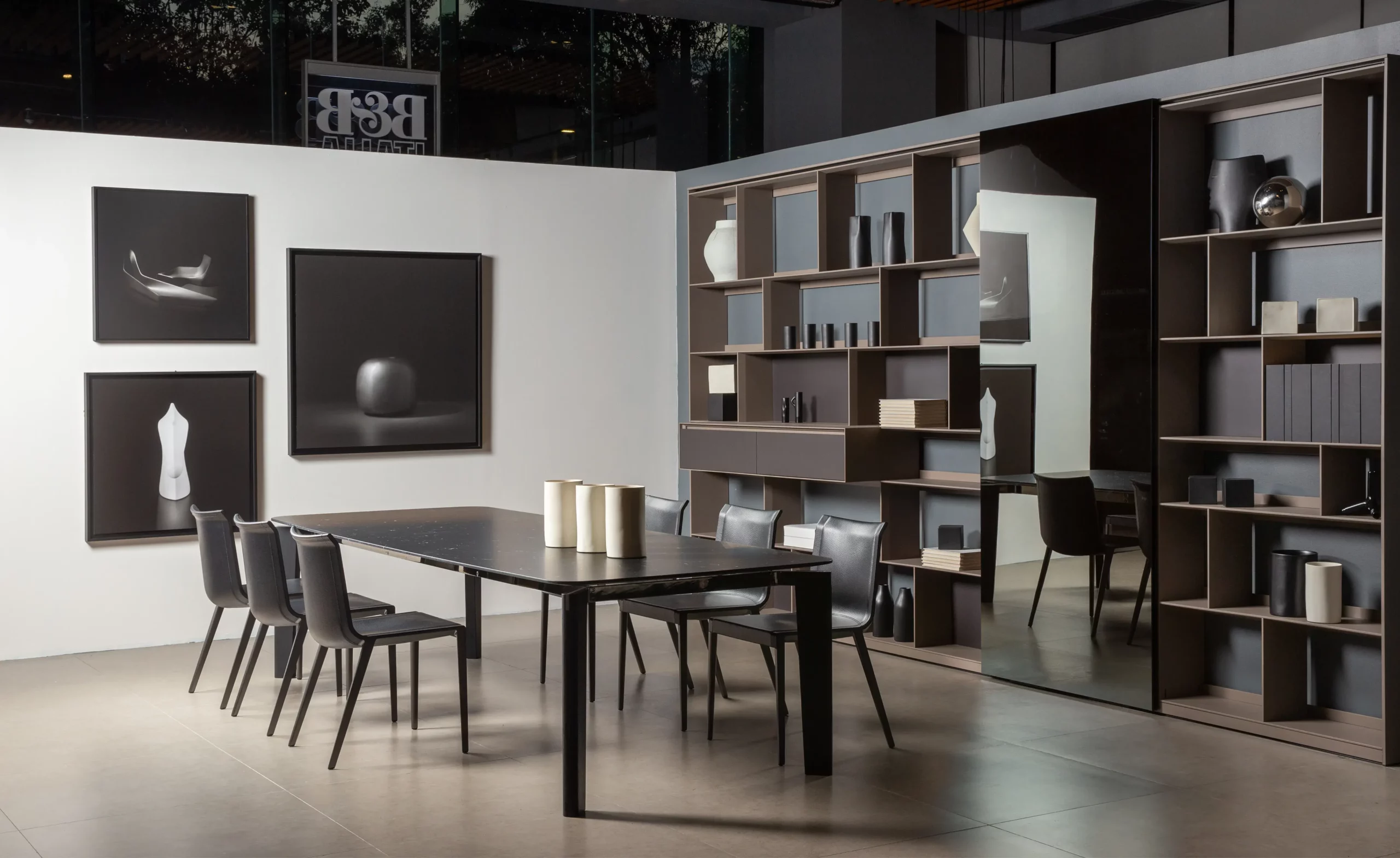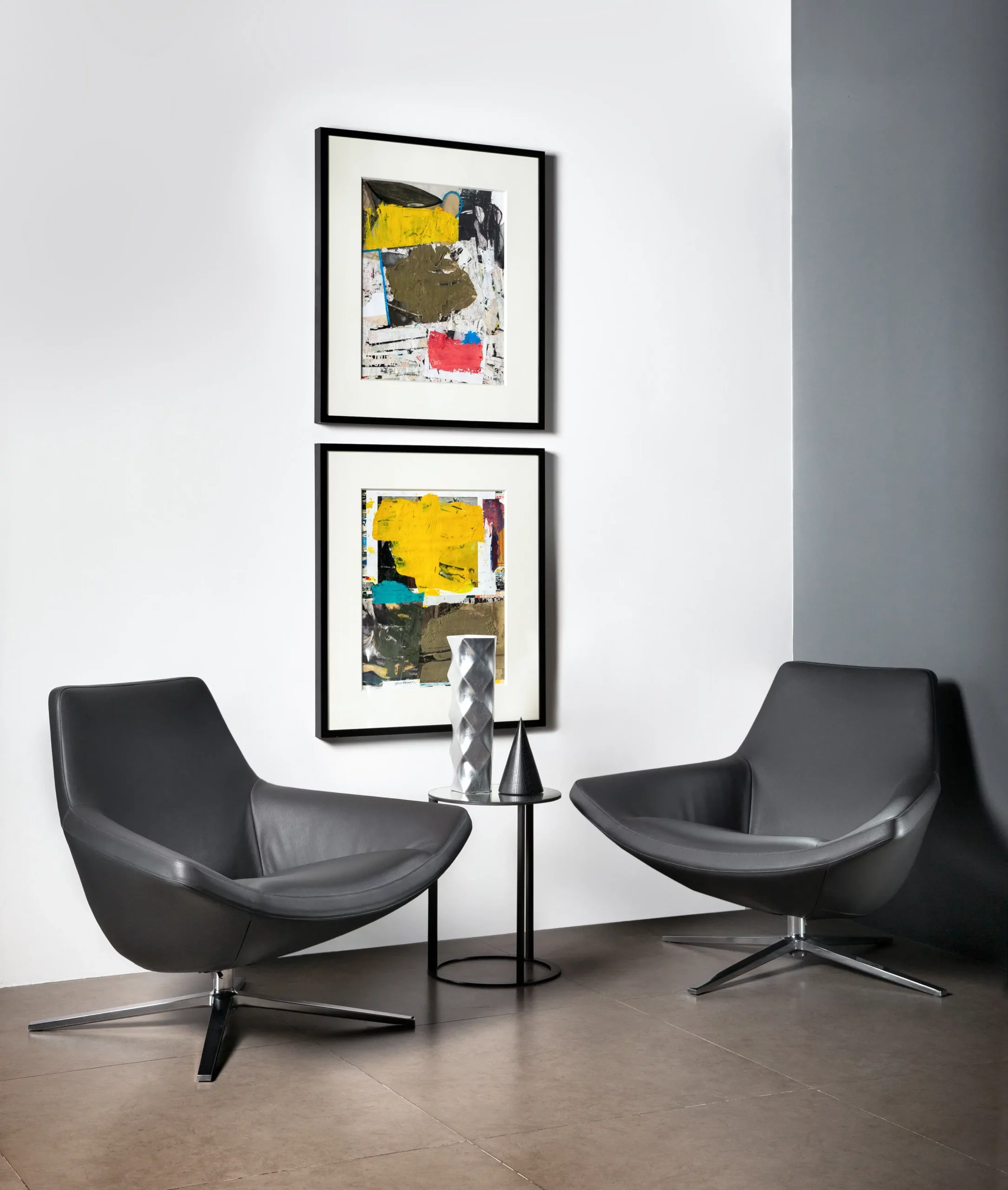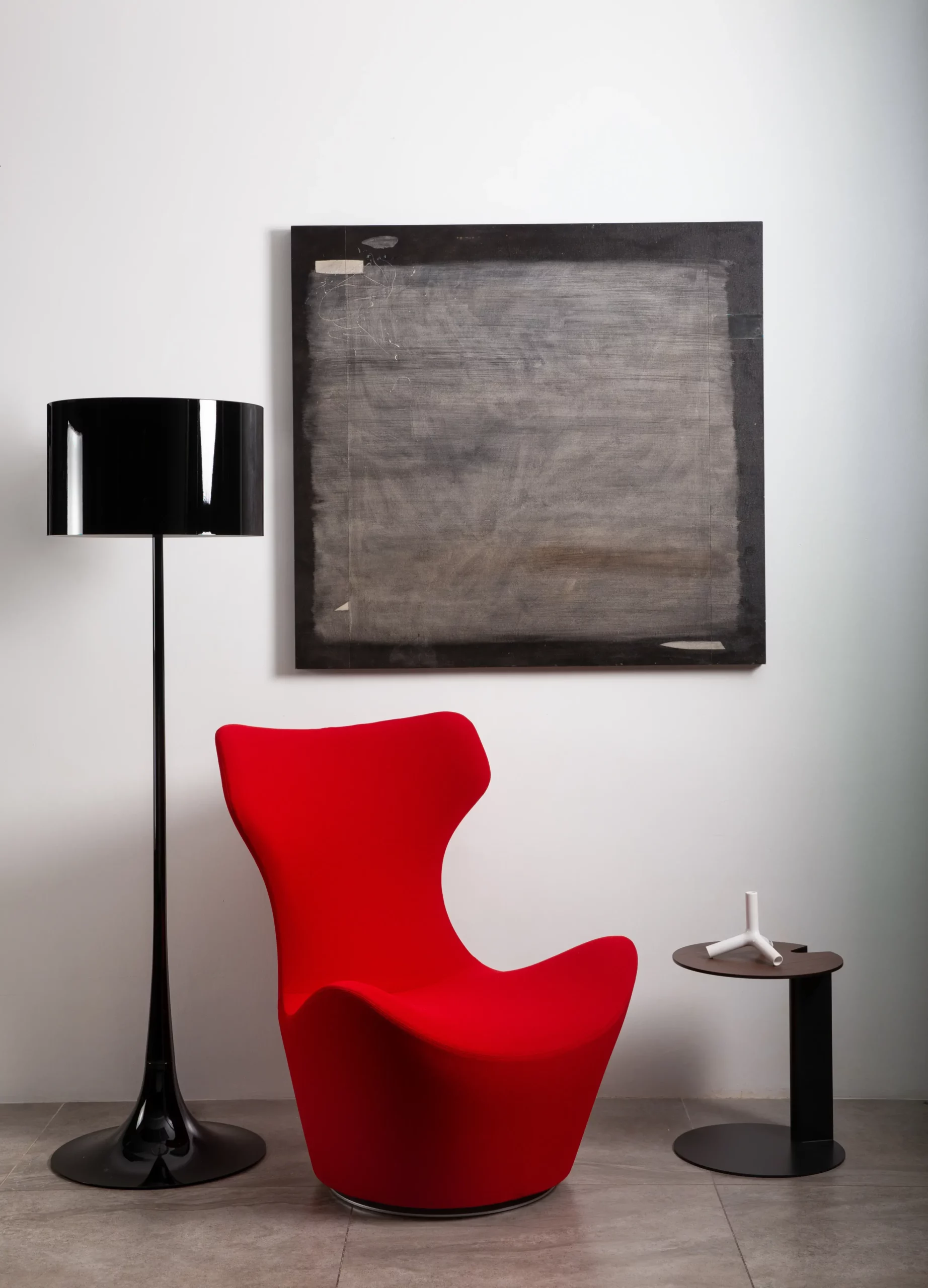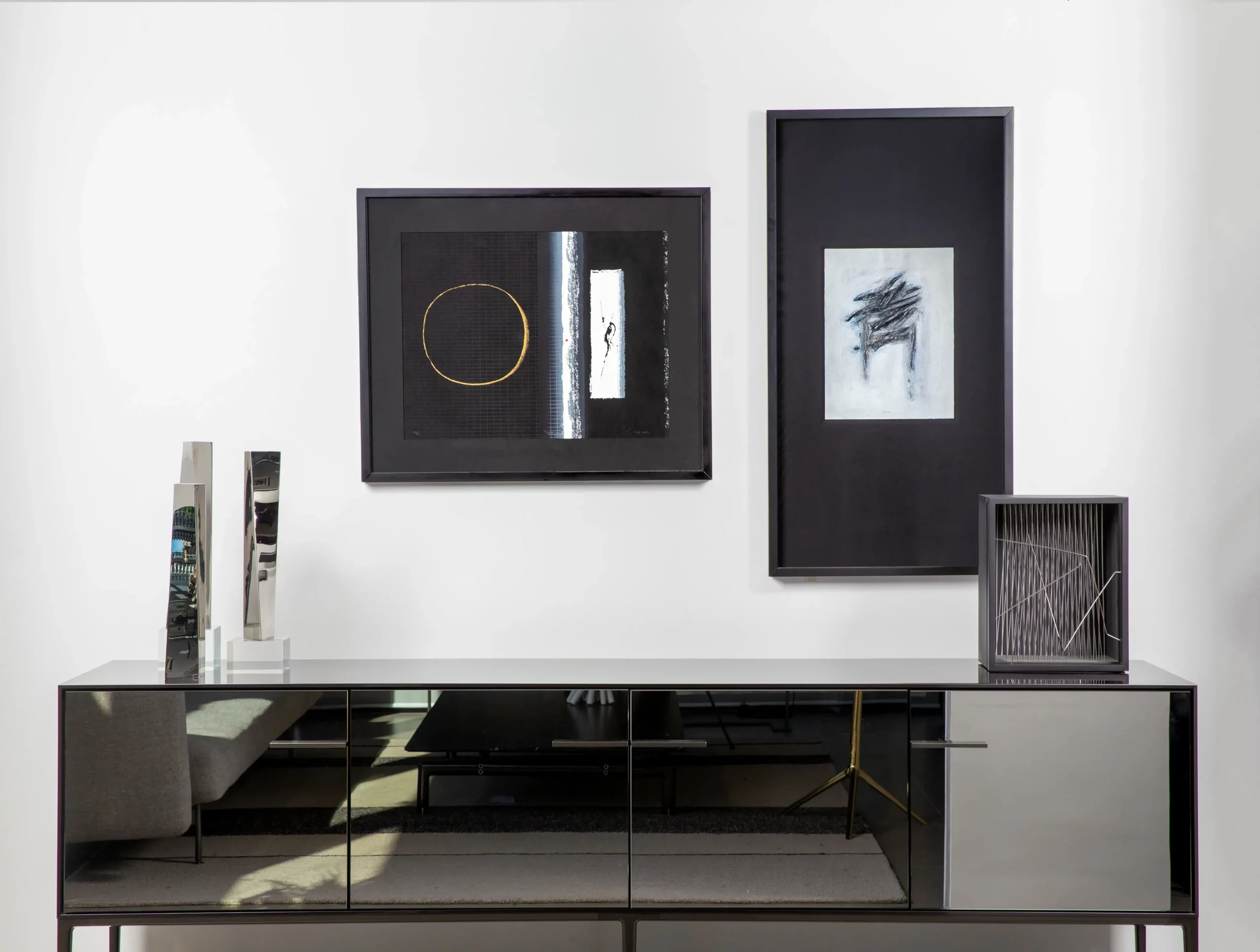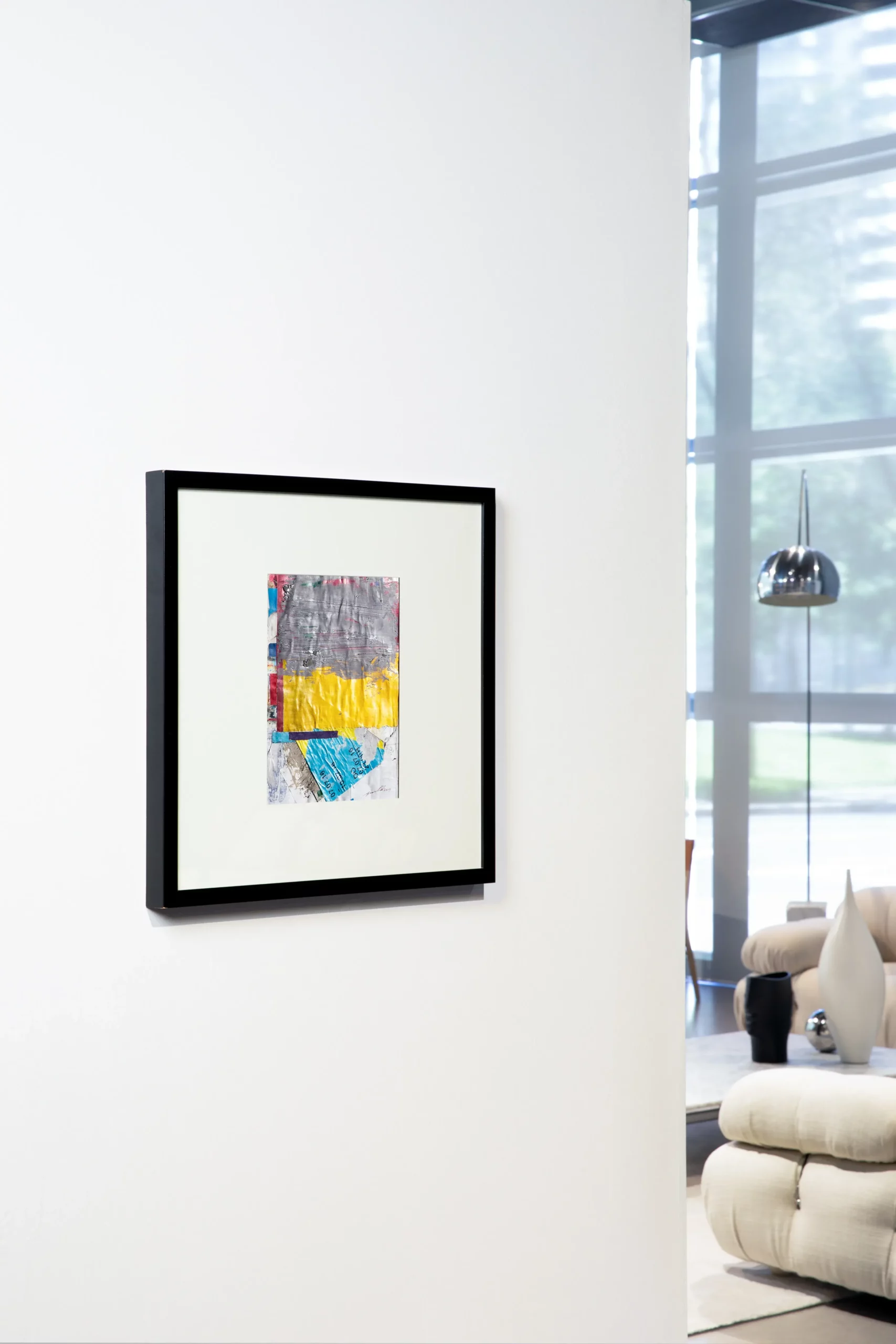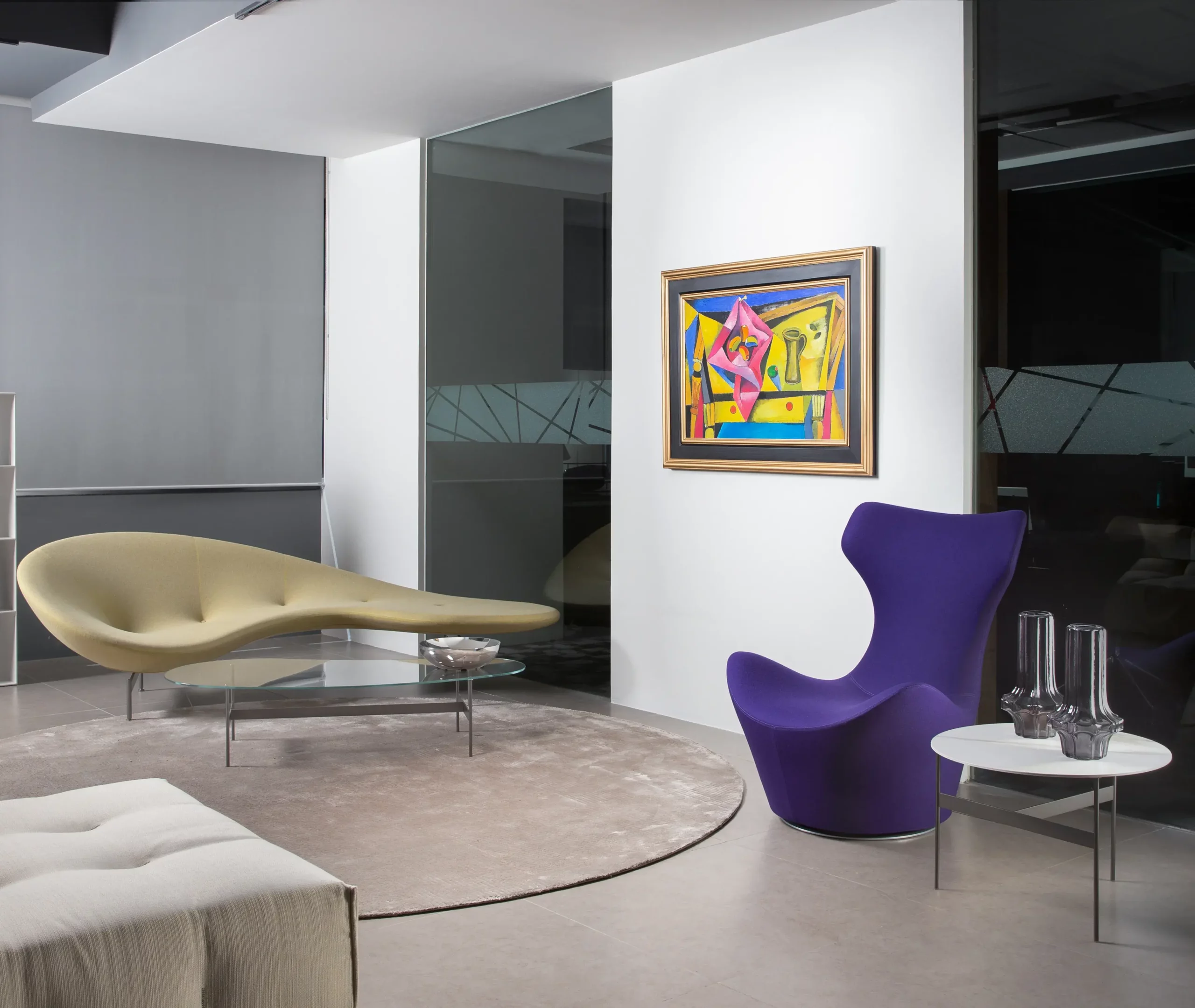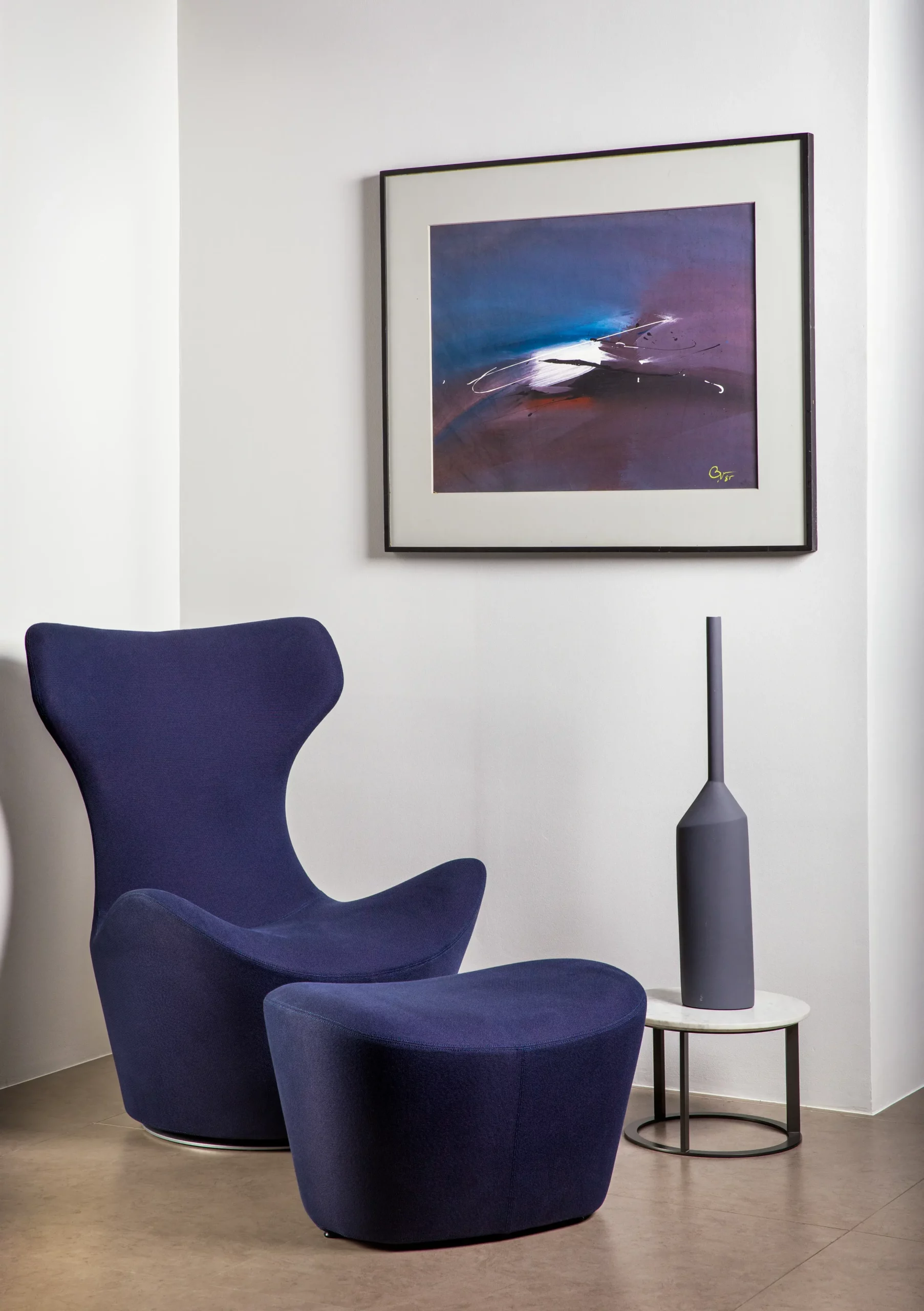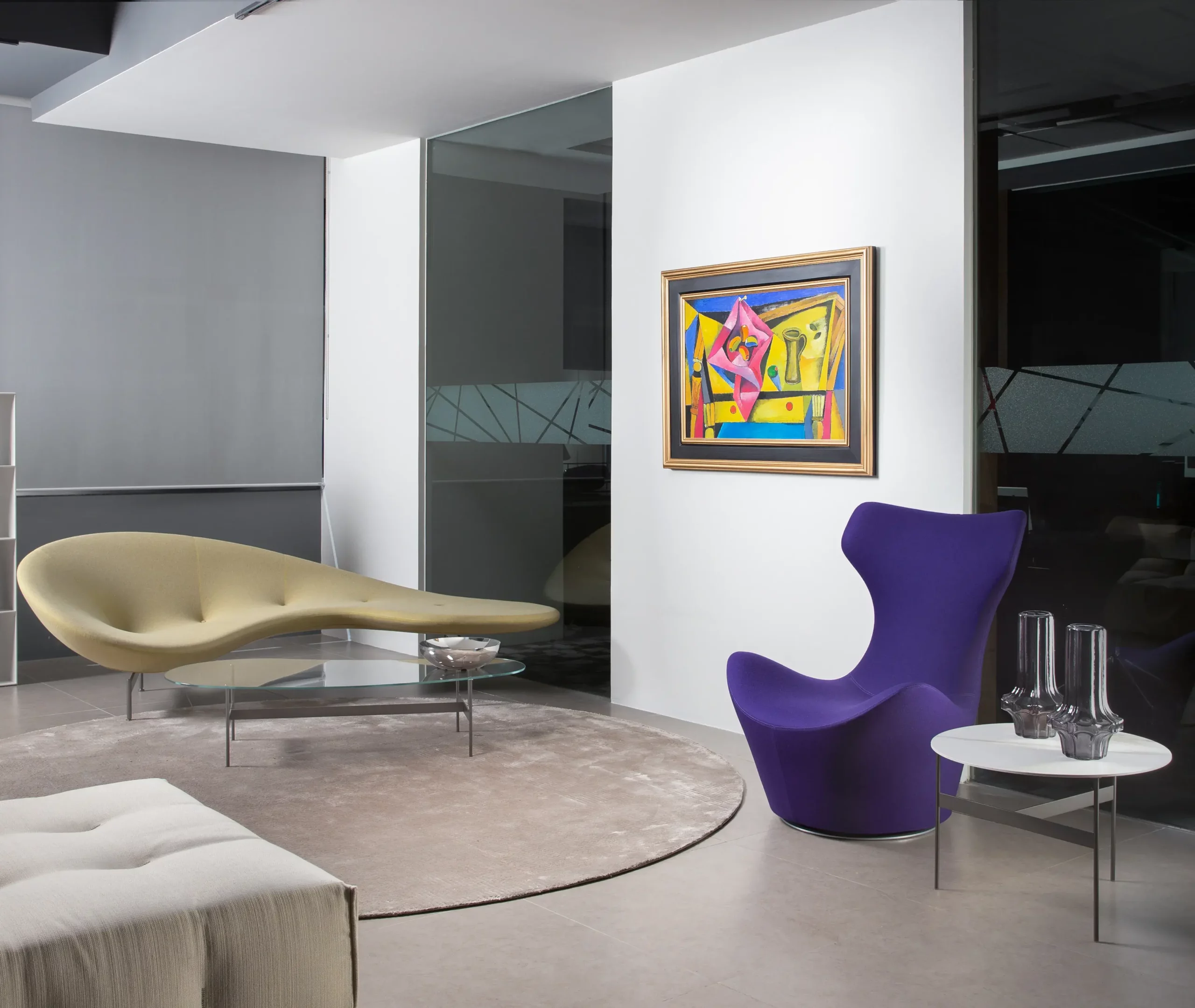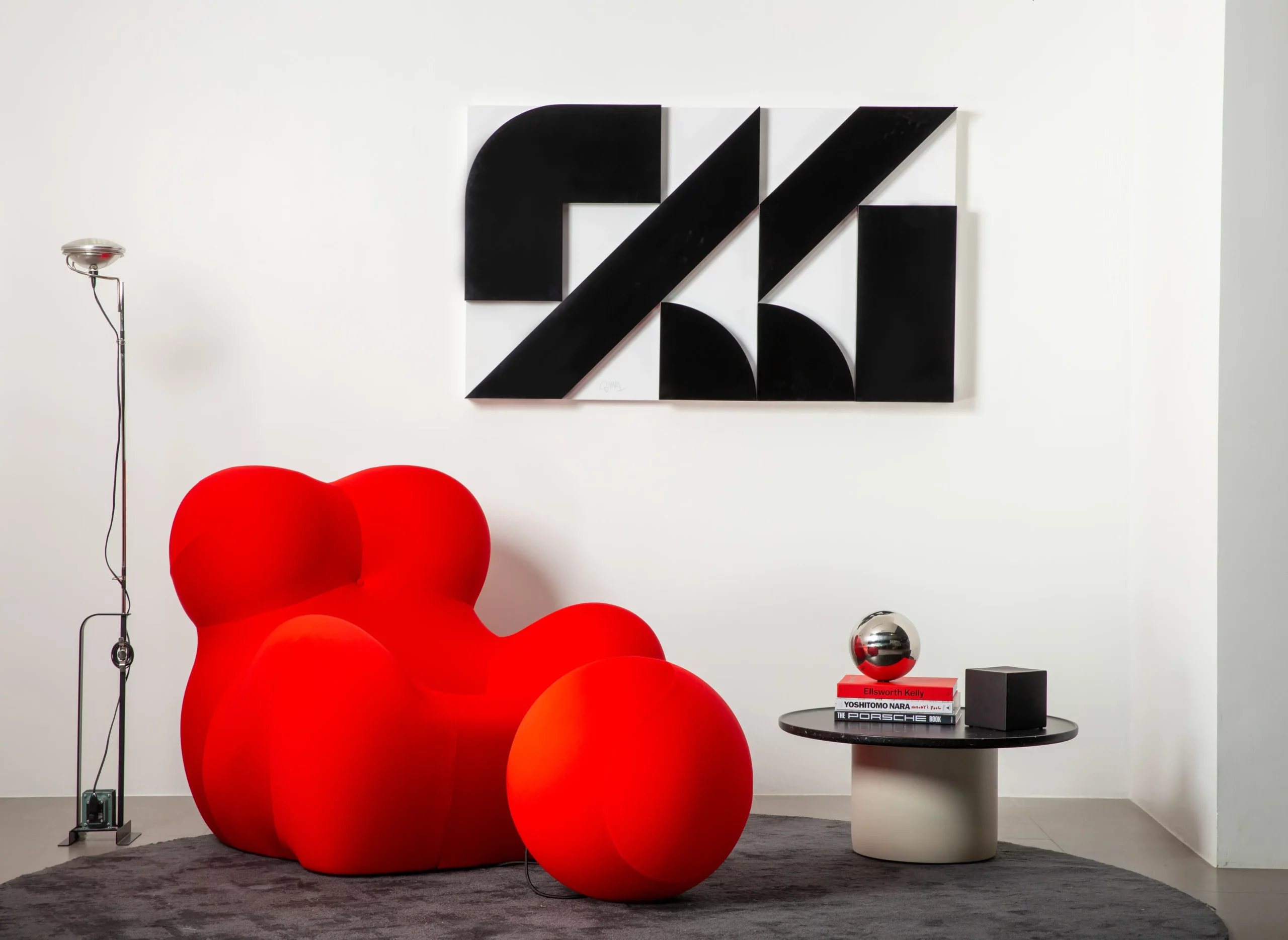 IMG_8424-HDR-Edit copy (1)