Designed for the Spotlight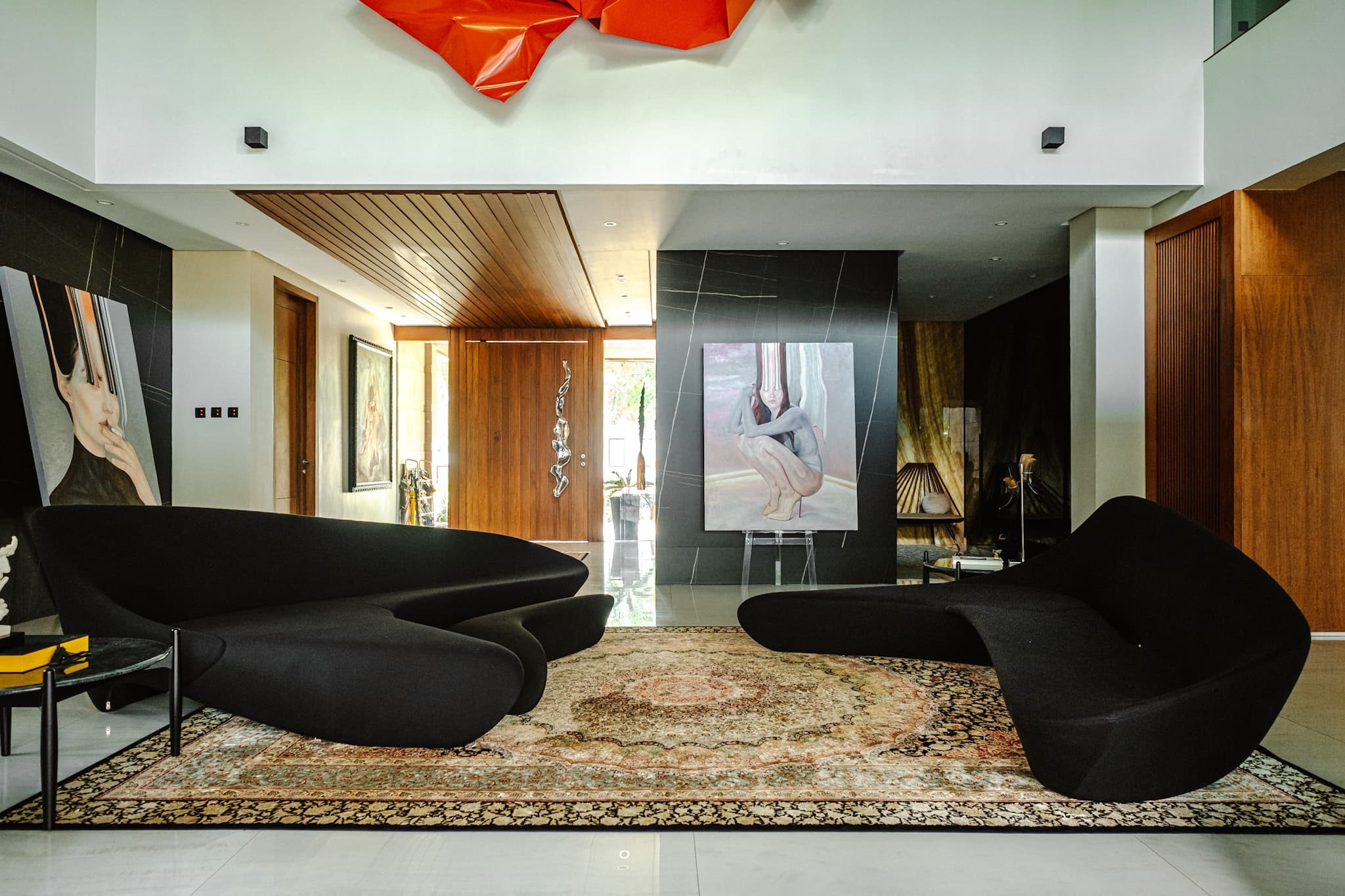 Captivating art pieces complement the striking pair of Moon System sofas in this Ayala Alabang home
Adorned with striking art pieces and carefully-curated furniture at every corner, this Ayala Alabang residence is every creative spirit's dream home.
Owned by a celebrity couple who is no stranger to the big screen, this expansive home offers an inside look into the pair's more playful and eclectic side, and into the husband's growing passion for art collection.
Stepping in the spacious living area, guests are welcomed by two Moon System sofas by Zaha Hadid, whose generous seating and matching ottoman makes for a suitable space to entertain a small or bigger group of guests.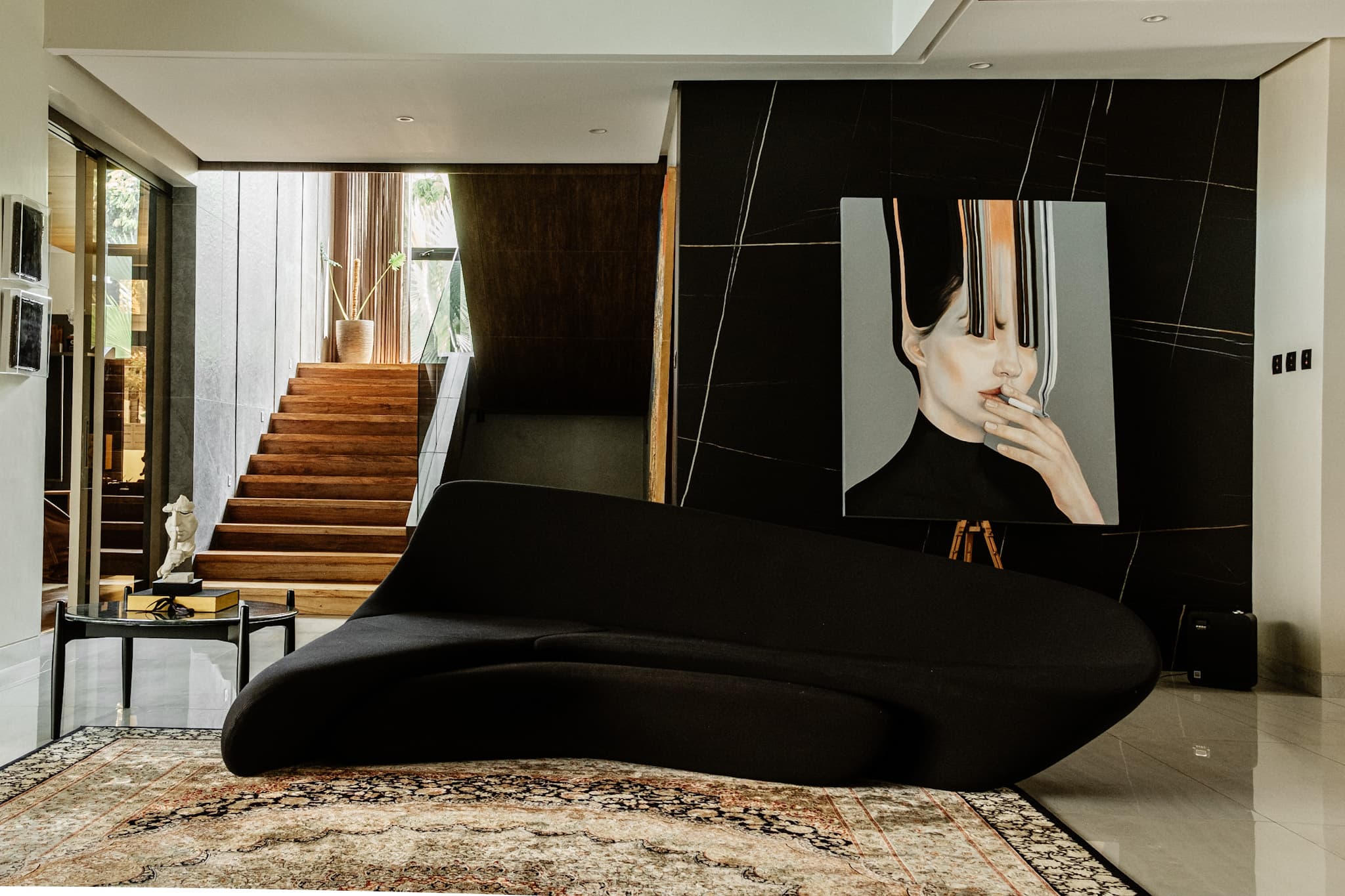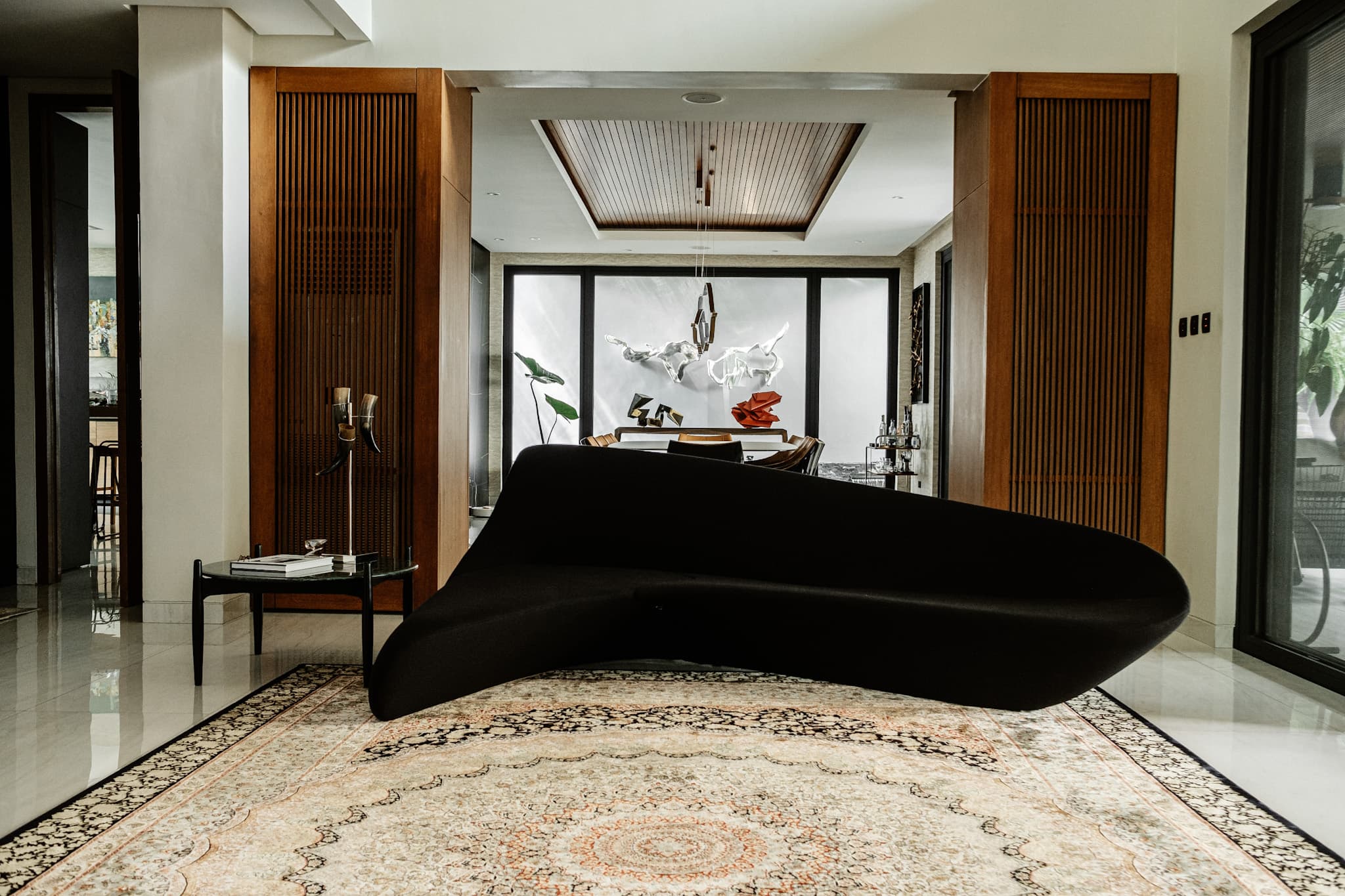 Moon System sofas by Zaha Hadid take center stage
An art piece in itself, the Moon System complements the dark wall and wood accents of the house's interior and lends a sleek and elegant feel to the room.
Moving outdoors, a cozy patio is located beside the pool area, and is designed to serve as both an indoor and outdoor space.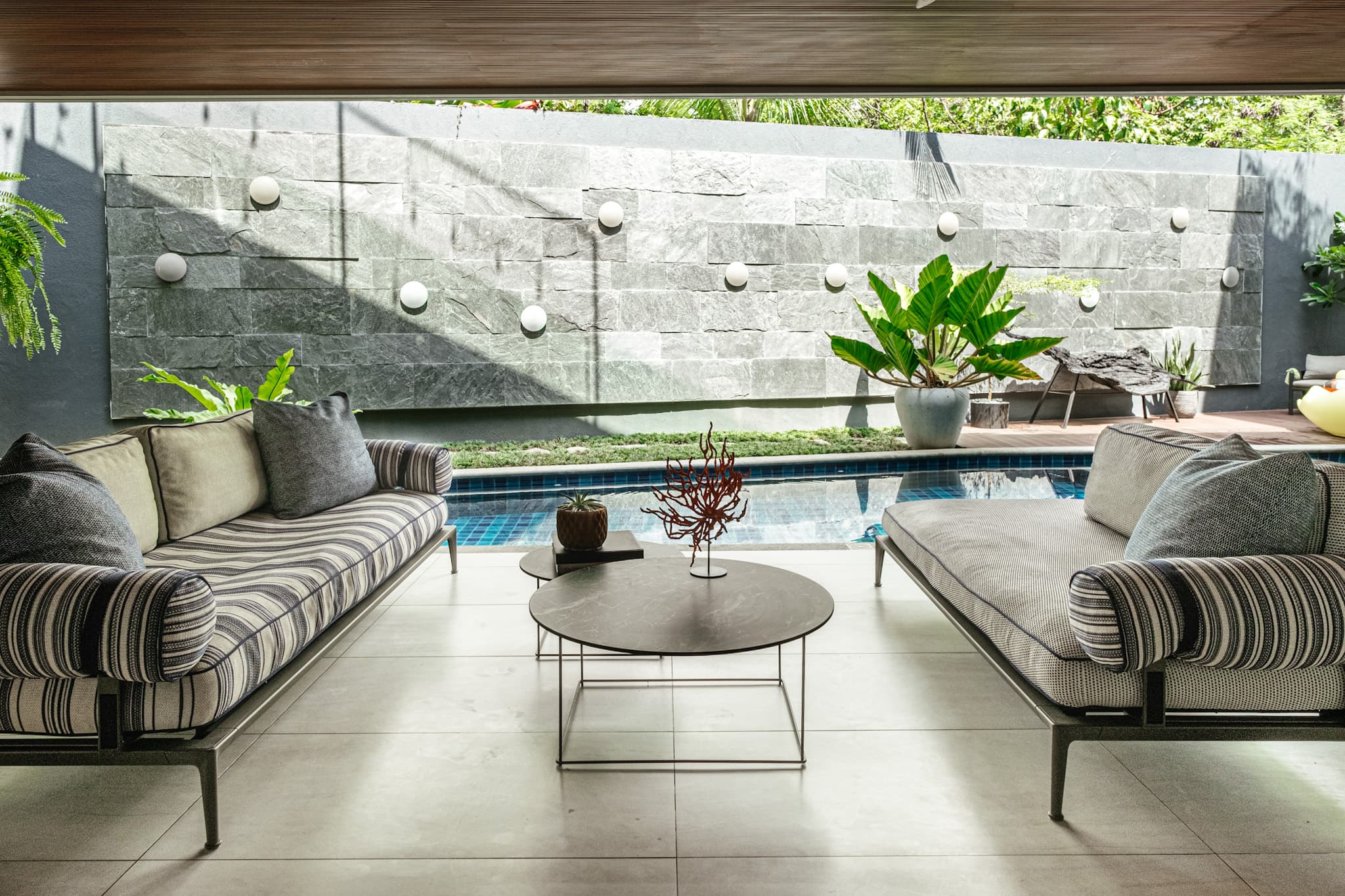 The monochromatic tones yet playful patterns of the Ribes sofas and Fat-Fat small tables from B&B Italia Outdoor create a visually calming space
The Ribes sofa by Antonio Citterio sets the scene for a relaxing afternoon with its laid back style and versatile configurations. The space is completed by the Fat-fat Outdoor Table by Patricia Urquiola, whose steel frame and lightweight look takes after the design of a tray – perfect for cool refreshments and poolside gatherings.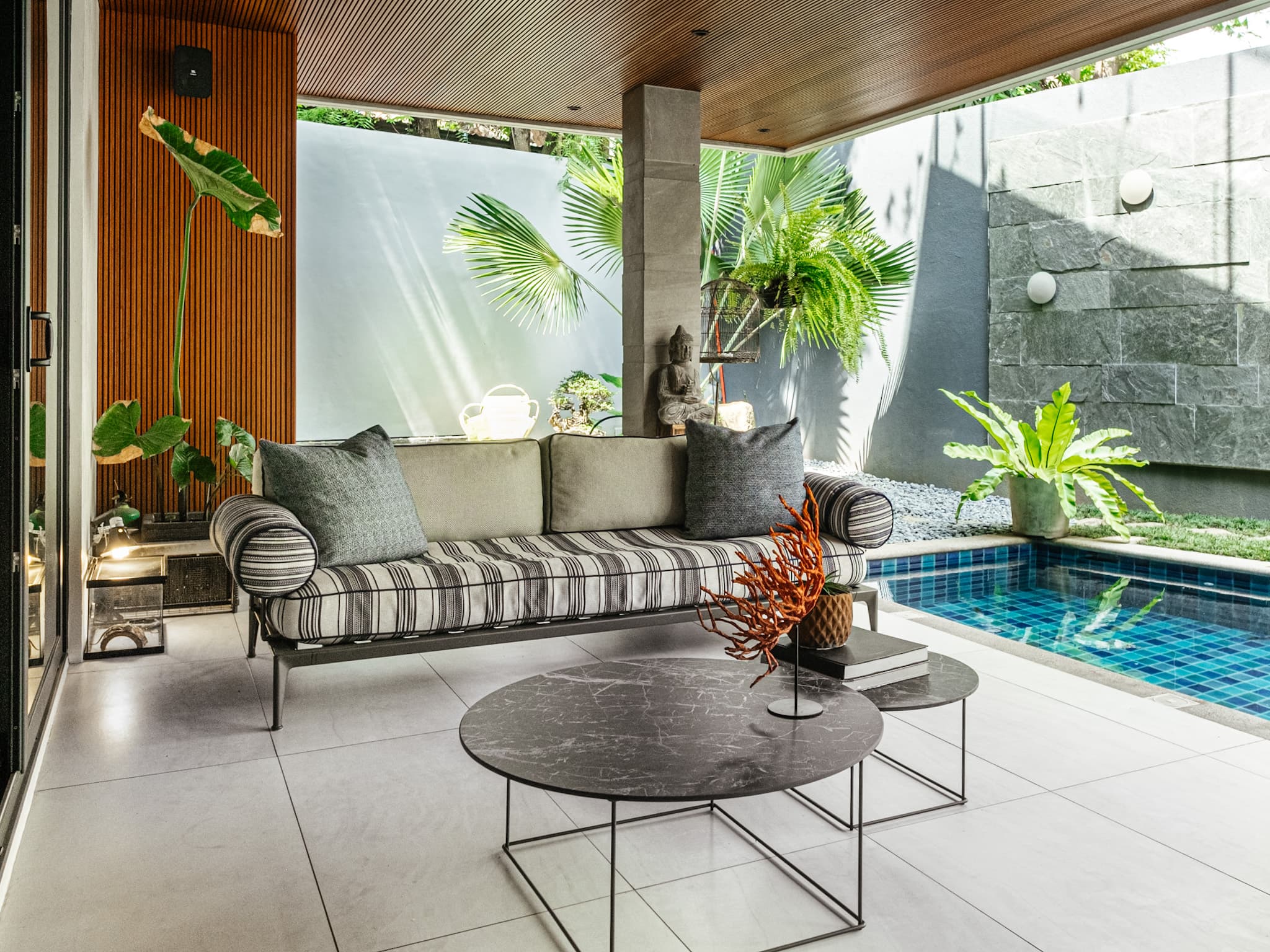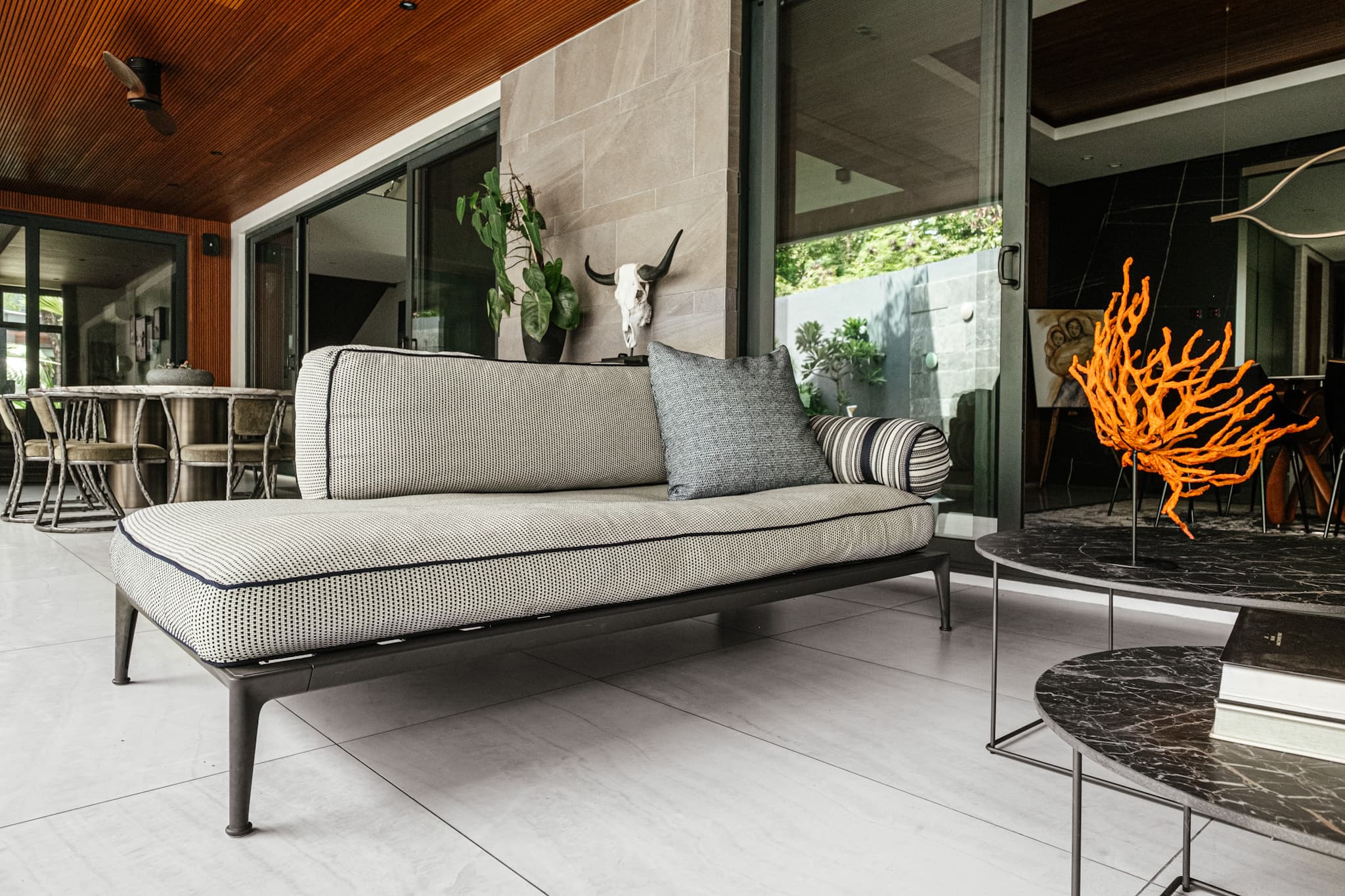 The Ribes Outdoor sofas and Fat-Fat Outdoor small tables create an inviting nook in the patio