The Art of Home
Comfort and design take space in this museum-inspired abode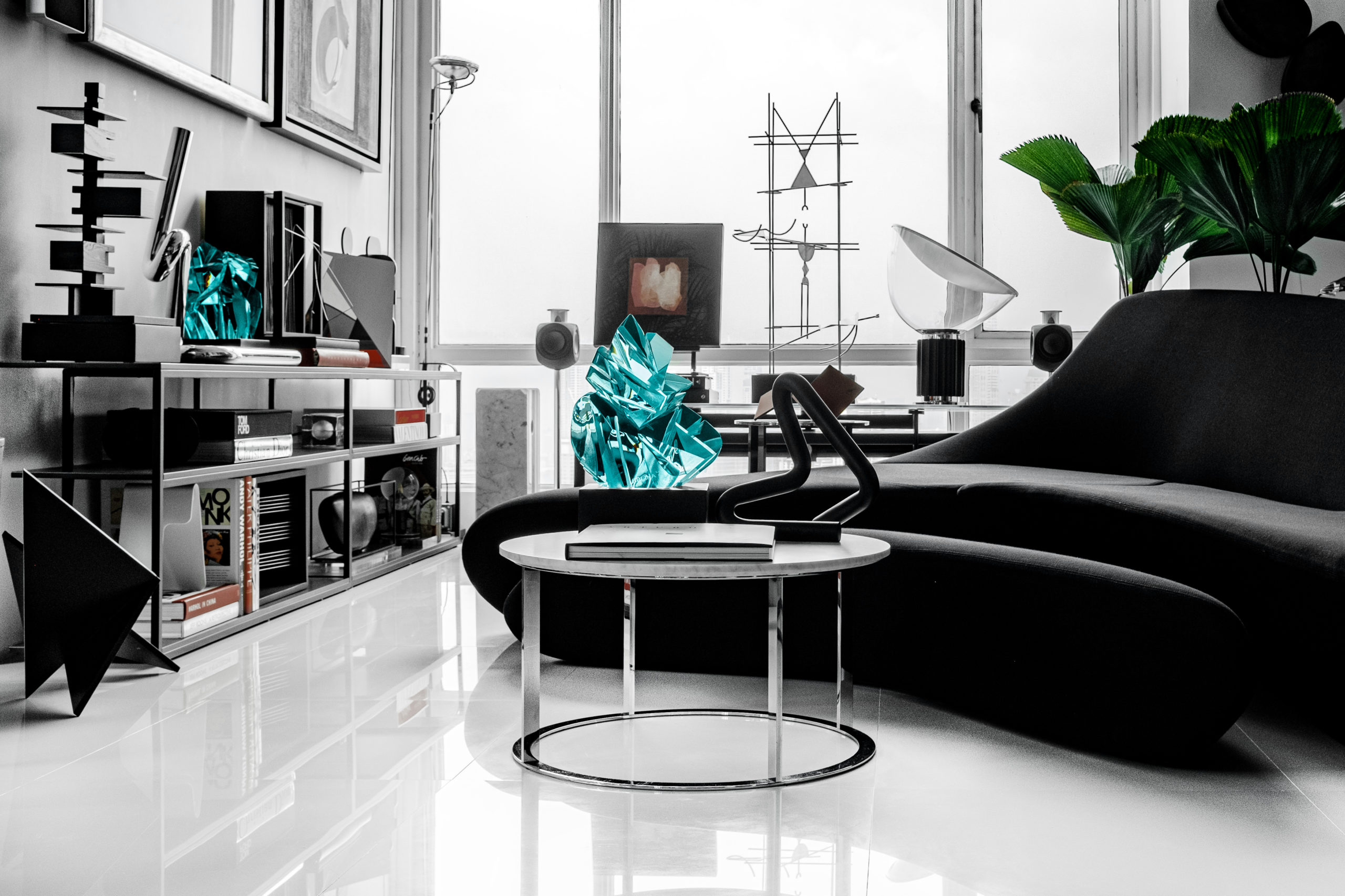 Owned by a corporate banker turned art curator and interior designer, this gallery-esque Manila Home highlights the owner's creative vision at every turn. 
As a long-time patron of B&B Italia Manila, the homeowner is renowned for his signature "Streamlined Contemporary" style – a direction that perfectly balances design aesthetics and function through paintings, sculptures, furniture, and accessories.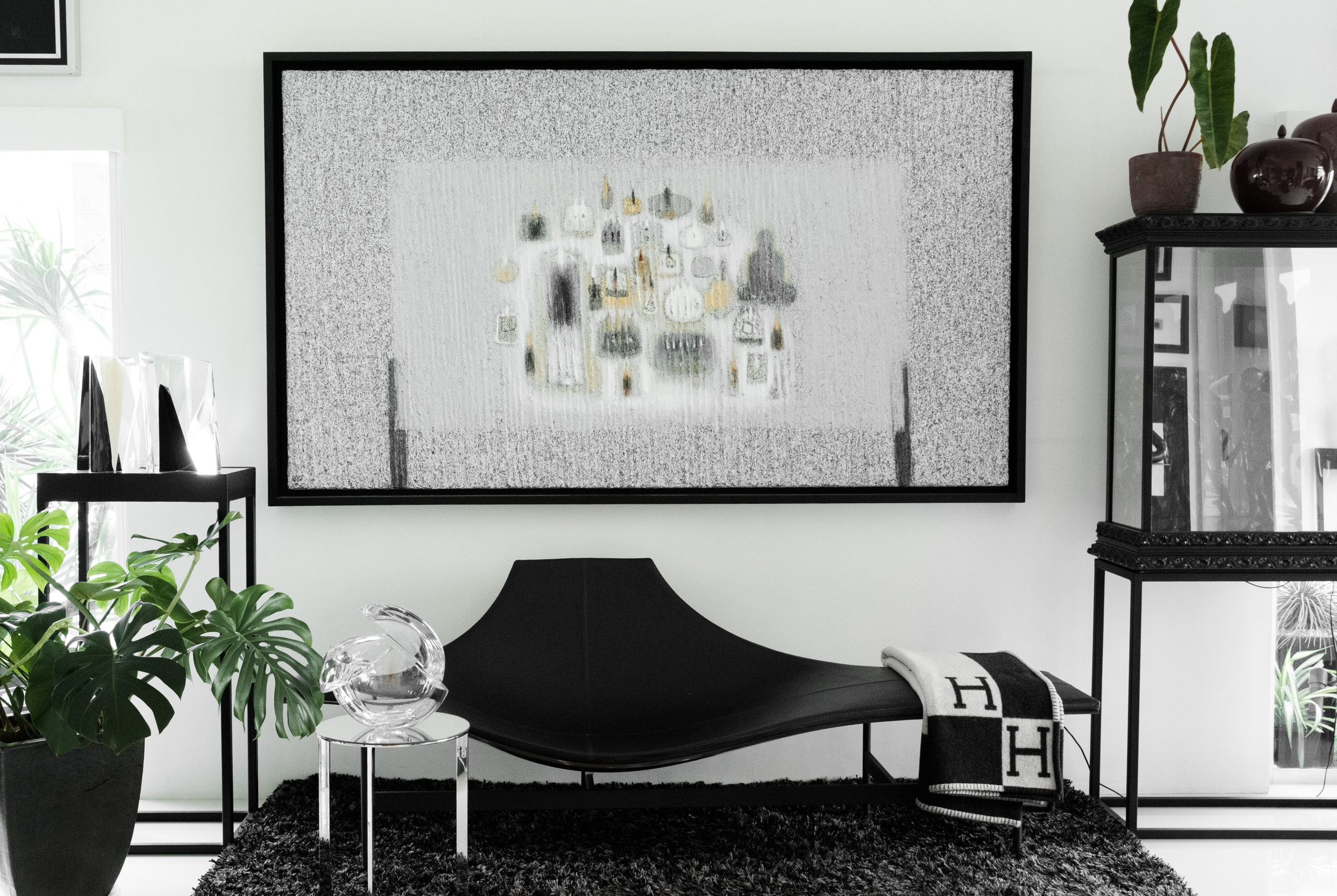 This refined approach is carried throughout the home, characterized by its eye-catching black and white decor with sleek lines, ultimately complemented by distinct pieces and lush indoor greens. 
The sculptural and timeless Moon System sofa by Zaha Hadid fits in the owner's curated living area, providing ample space to entertain guests and the flexibility of turning into a cozy lounging space.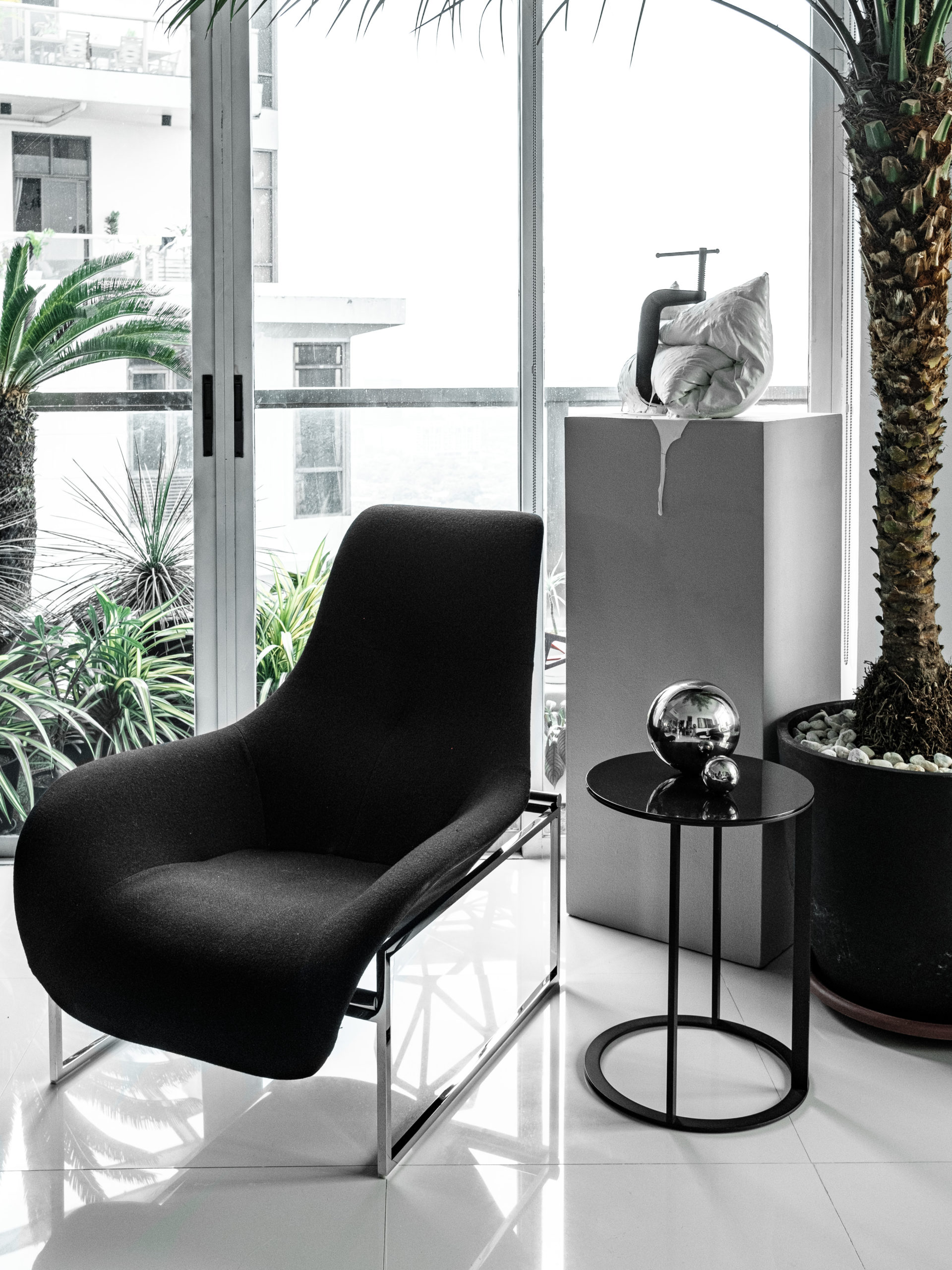 Another corner houses Antonio Citterio's Mart Armchair whose sleek structure lends the room a powerful yet relaxed feel; and the sophisticated Terminal 1 Chaise Longue, that completes the room's monochromatic look.
Jeffrey Bernett's Landscape chaise longue enriches the reading area, offering a quiet nook that exudes comfort and elegance.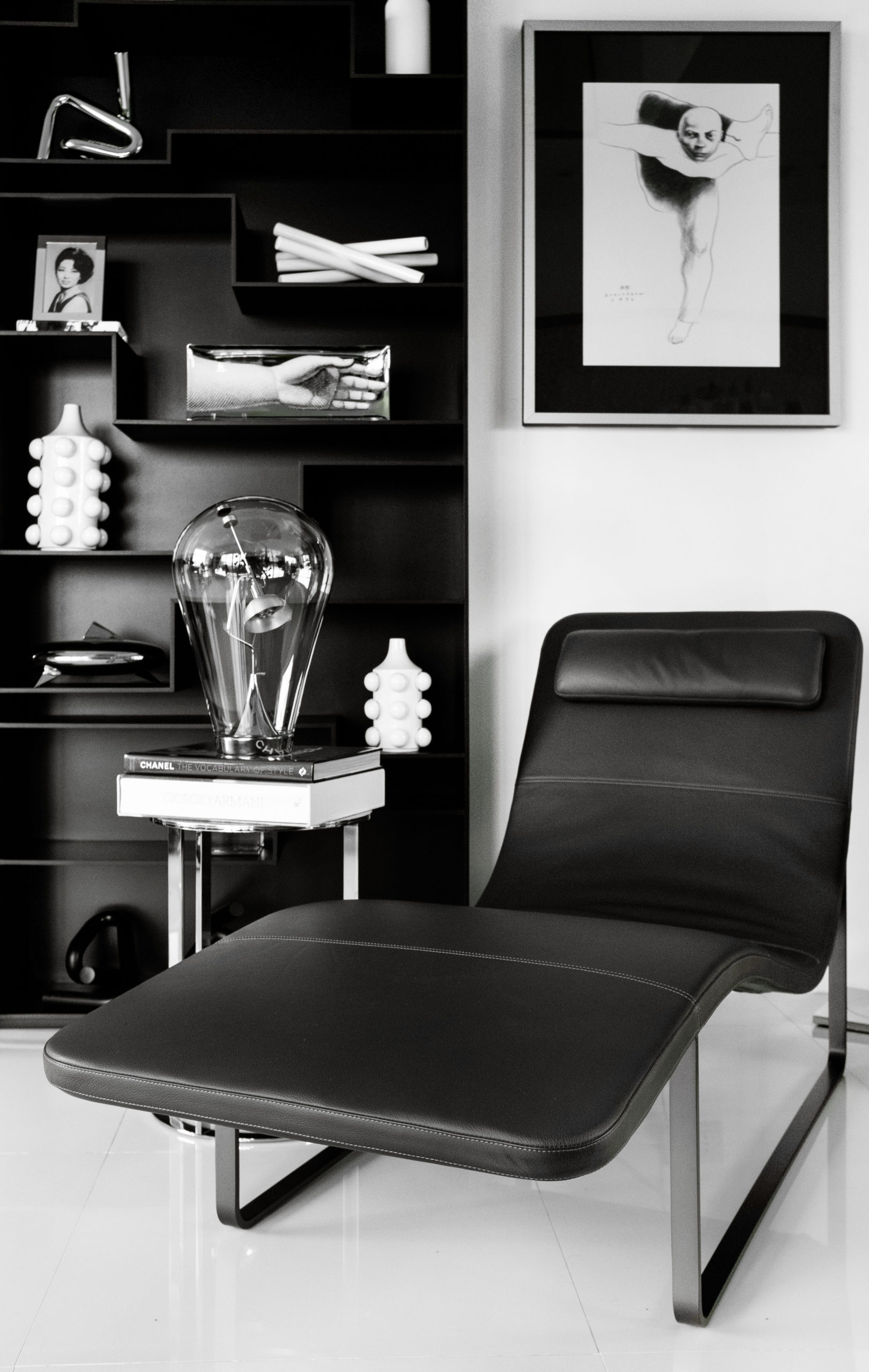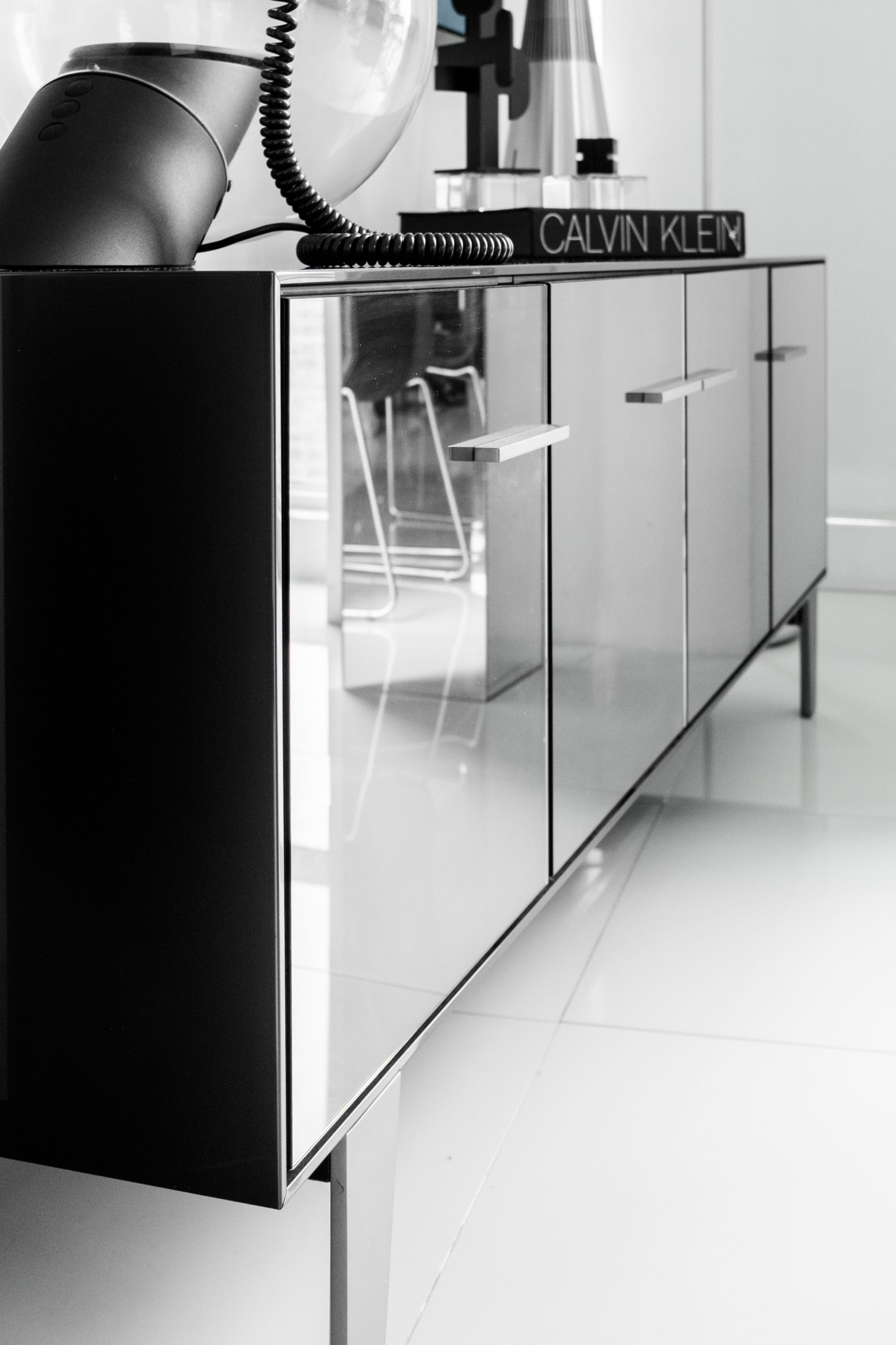 In the dining room, the Eucalipto storage units create a glamorous focal point with its dark structure and grey mirror finish.
The home office is both comfortable and professional. Adorned with contemporary artworks and figures, this room is completed by the modern Charles sofa which doubles as a lounging and meeting space – perfect for long Zoom calls and winding down after a long workday.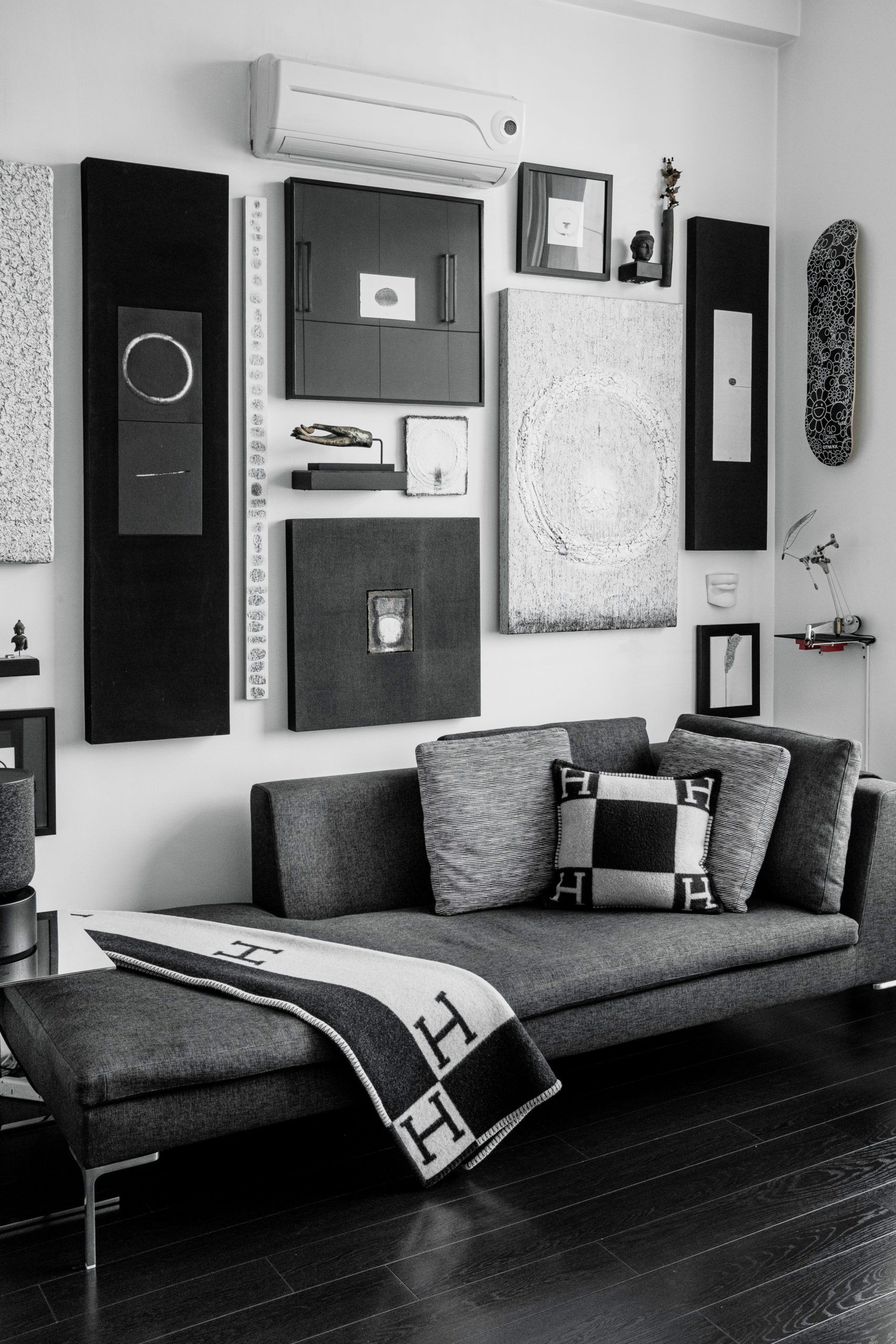 Featured Products:
Living Room: Moon System Sofa, Mera Small Table, Mart Armchair, Lithos small table, Terminal 1 Chaise Longue, Landscape Chaise Longue
Hallway: Eileen Complement
Study: Charles Sofa, Sina Chair
Dining Room: Eucalipto Storage Units