An Ode to the Outdoors 
Celebrating 15 Years of Outdoor Living with B&B Italia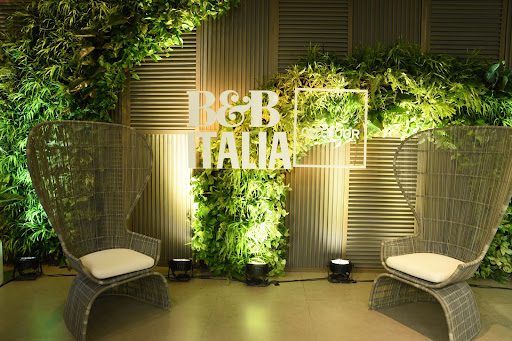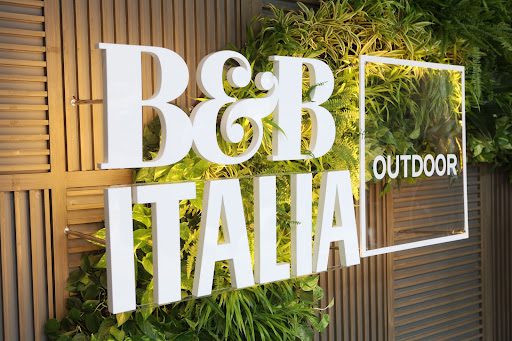 In 2022, B&B Italia Outdoor proudly celebrated 15 years of contemporary outdoor living, notable design, and innovation. As the collection celebrated its 15th anniversary, B&B Italia Manila relaunched its newly-renovated B&B Italia Outdoor showroom, housed on the ground floor of the Twenty-Four Seven McKinley building, BGC—the perfect space to  showcase a collection dedicated to elevated outdoor living. The fresh new showroom breathed in a new life, as its overall design came straight from the creative direction of renowned Italian designer and B&B Italia creative director Piero  Lissoni.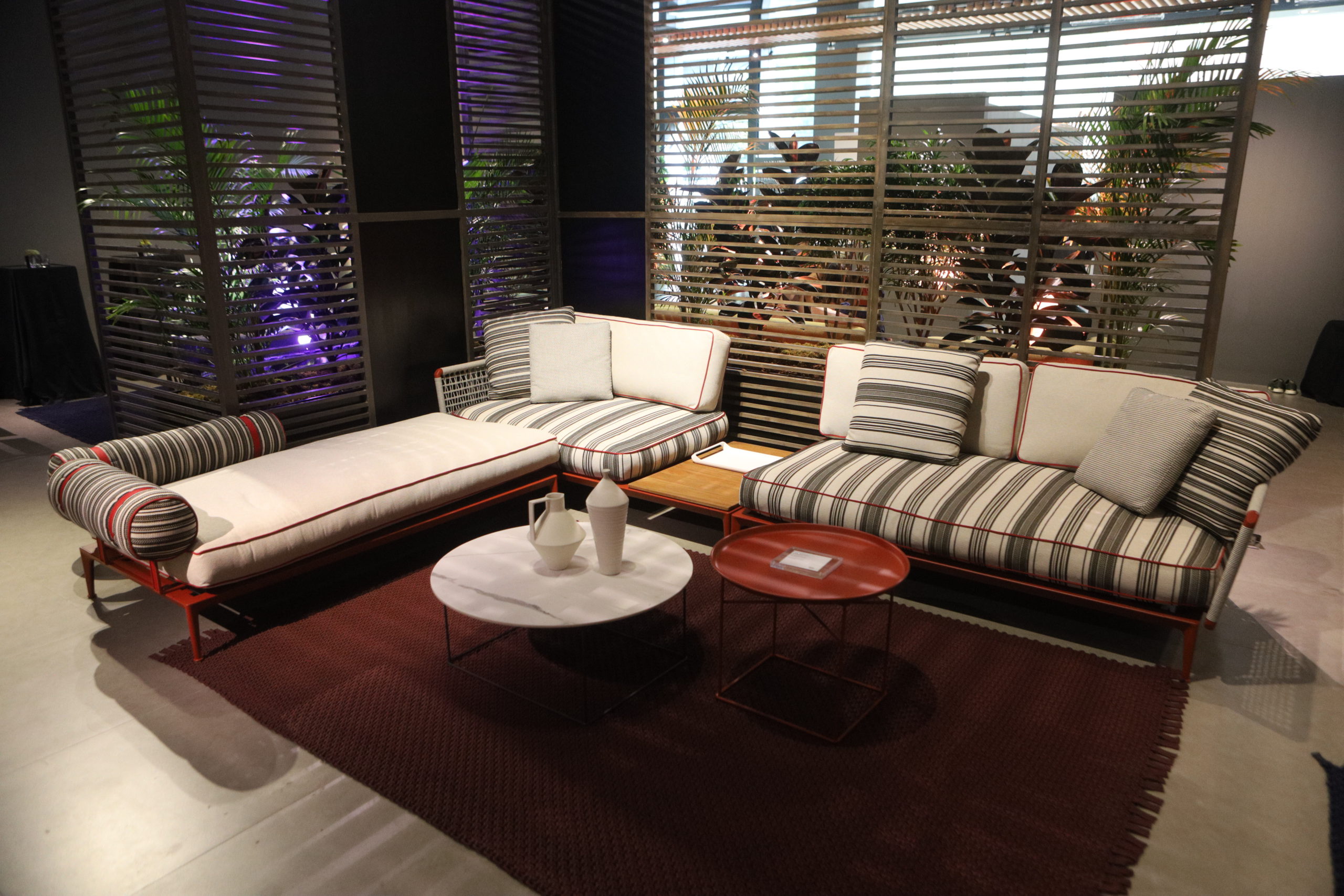 As they entered the outdoor oasis, a variety of lush greenery welcomed them with atmospheric elements that bring the outdoors inside. The floor-to-ceiling room dividers, which are effortlessly stunning thanks to their wooden slatted design, allow for a natural flow of light and air throughout the space.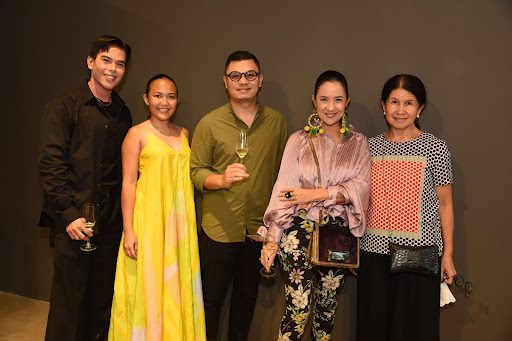 Guests: Aj Olpindo, Ayni Noida, Nico Teotico, Mia Borromeo, Pilar Martinez-Miranda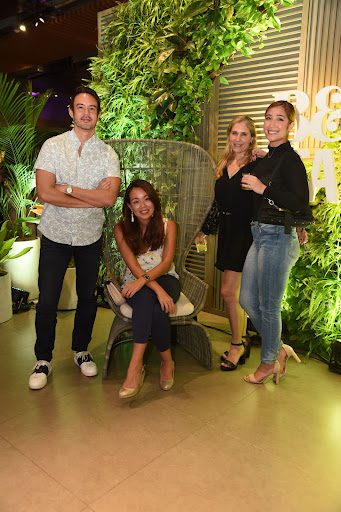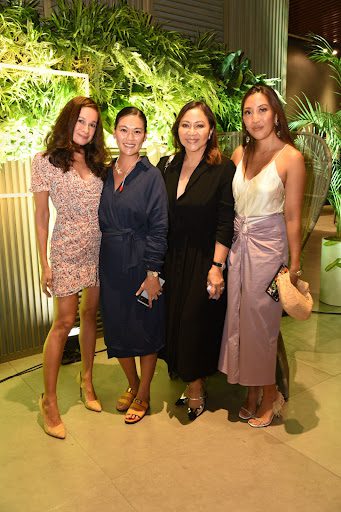 Guests – (First Photo): Carlo & Monique Lopez, Kourney & Dani Camcam
(Second Photo) Georgia Del Rosario, Audrey Pastelero, Arlene & Cristina Cu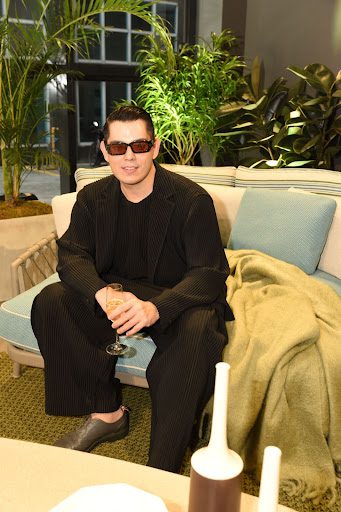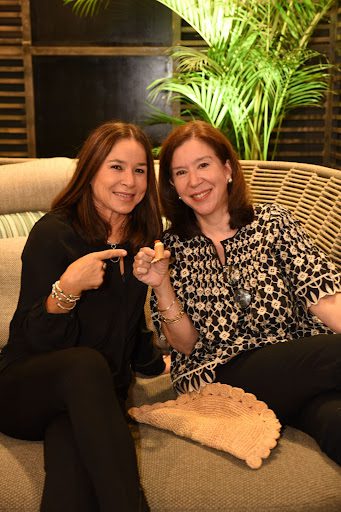 Guests: Mond Gutierrez, Fiona Ottiger, Claudia Wilson-Tambunting
This event showcased the sophisticated nature of the company's outdoor collection by creating an indoor experience that imitates the scenic natural environment. Scents, sounds, and sights were all used to create an atmospheric and immersive experience, and guests moved among the transformed furniture displays arranged throughout the space. Each room represented a success story spanning 15 years, which embodies creativity, innovation, and sustainability.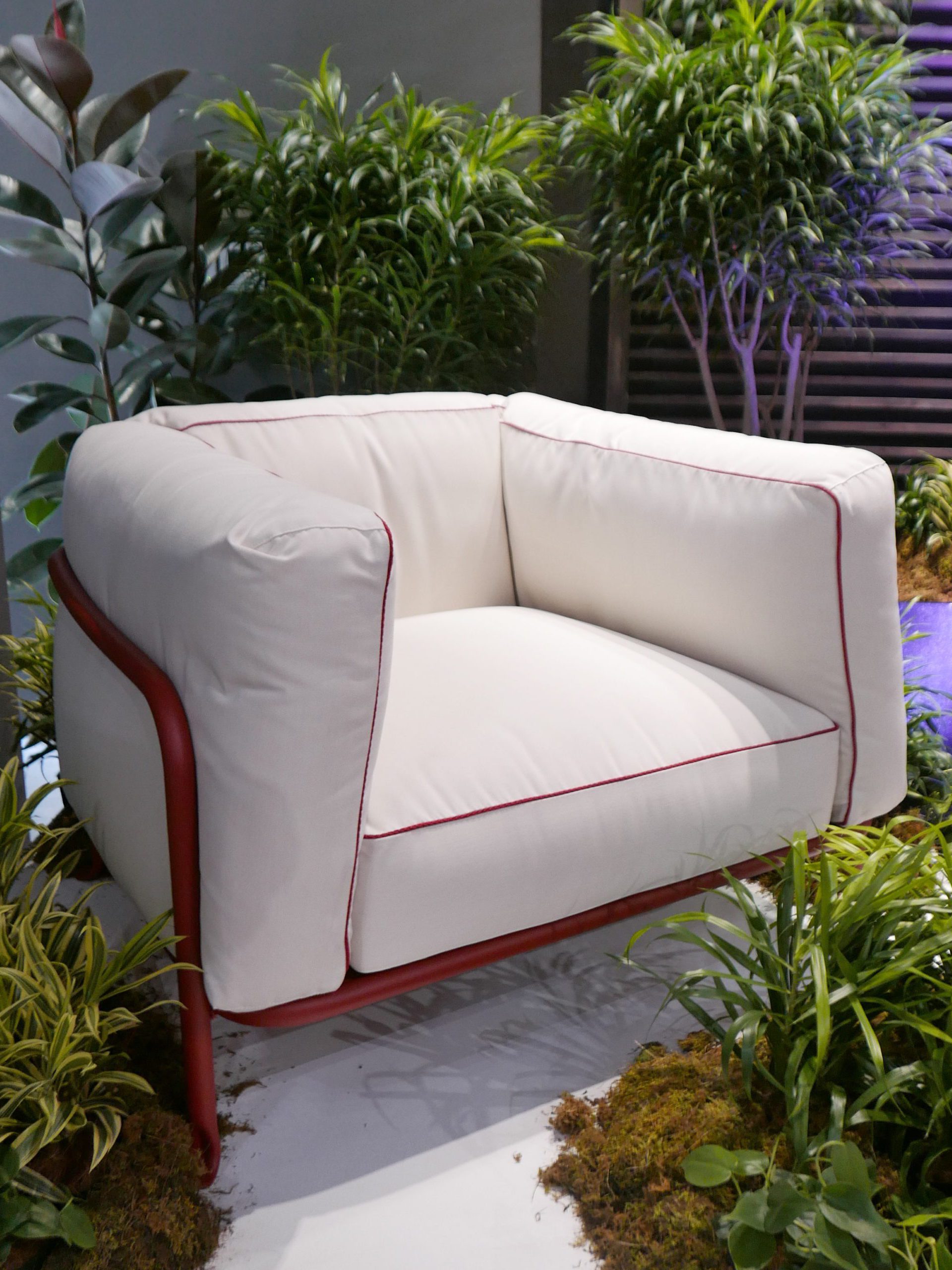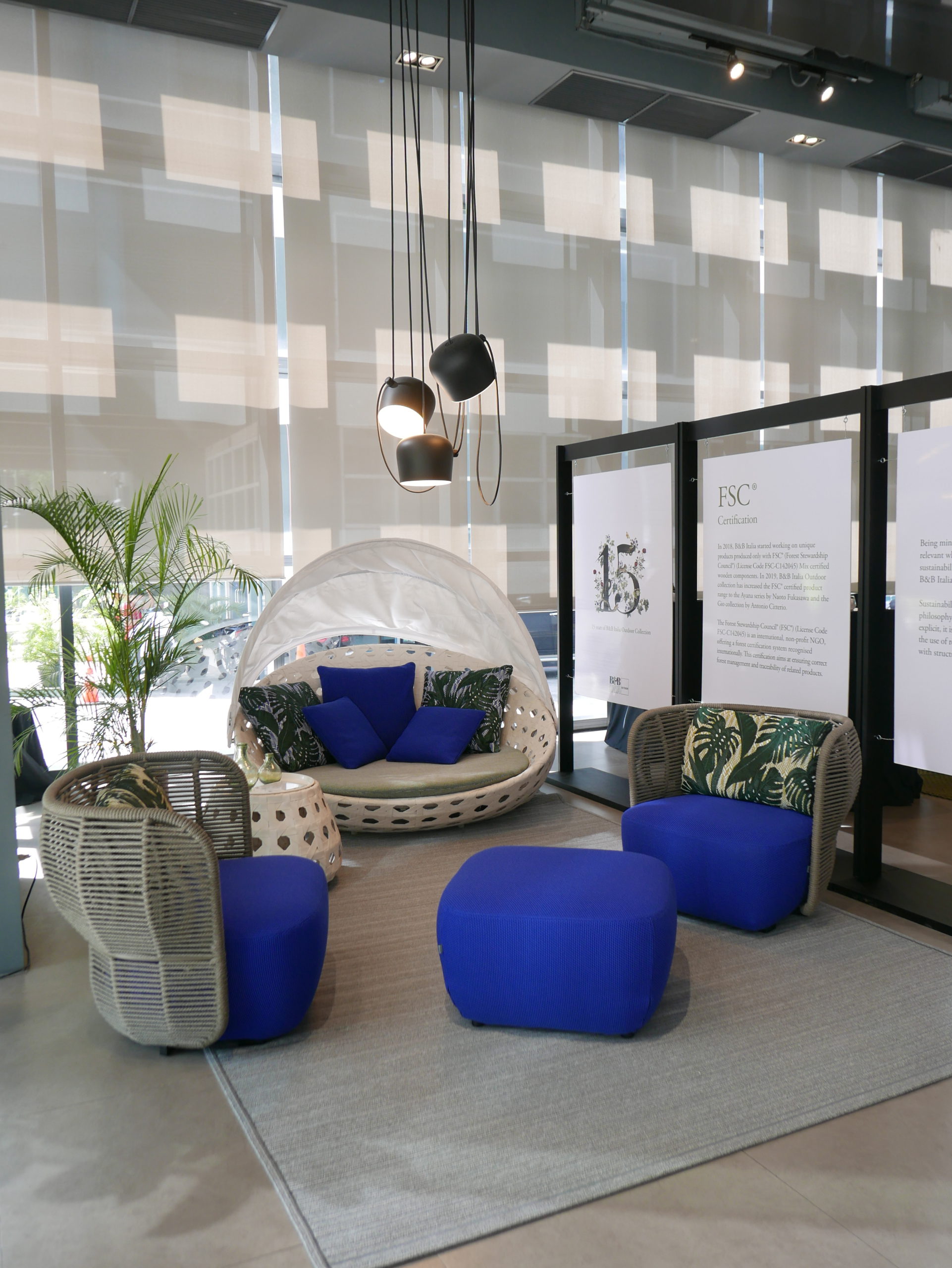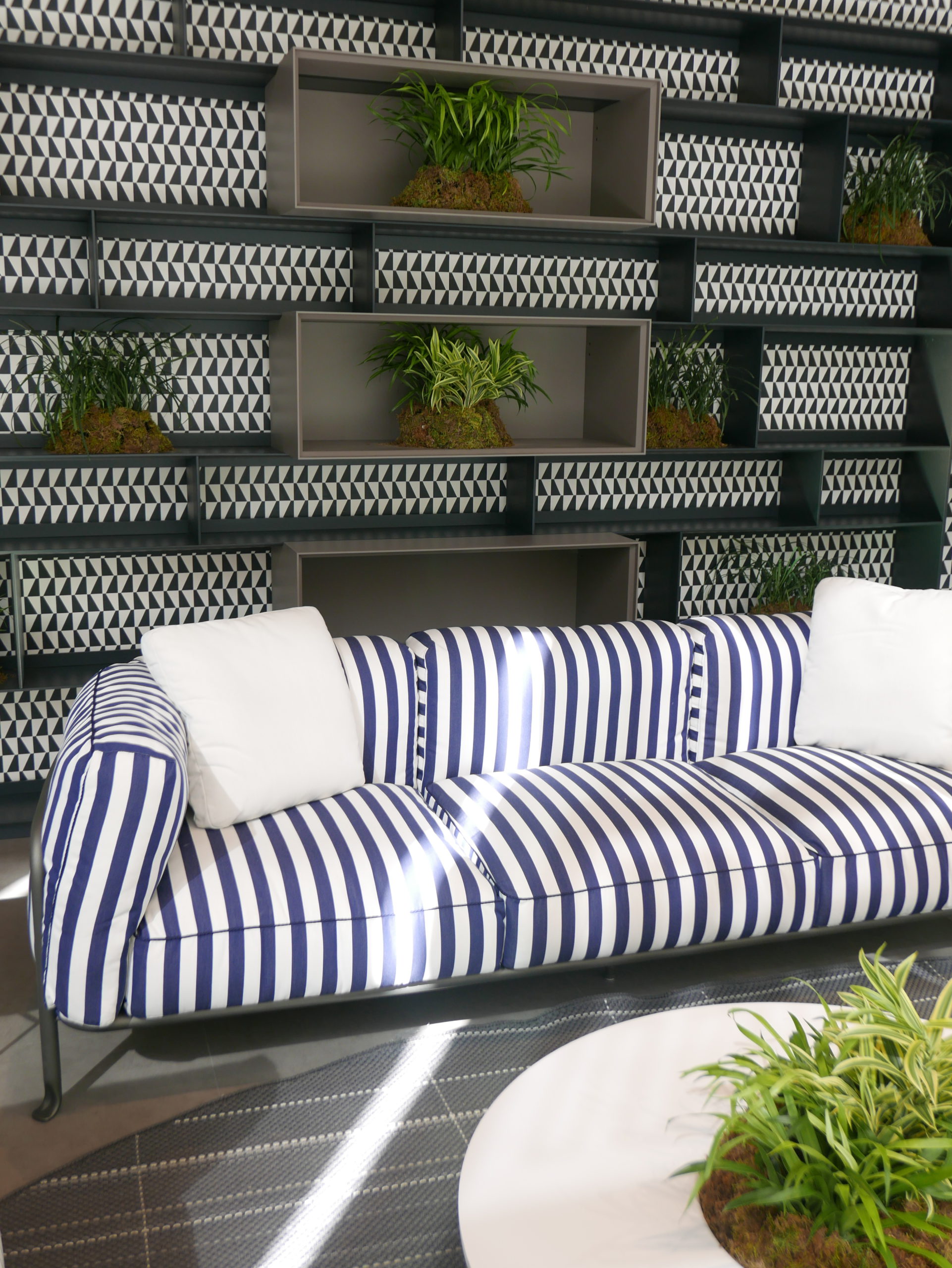 The event featured several pieces by world-renowned designers, demonstrating the uncompromising quality and design that characterizes the B&B Italia brand. Highlights included Patricia Urquiola's Canasta and Butterfly collections, Antonio Citterio's Mirto, Ribes, and Erica seating systems, and the Borea collection by Piero Lissoni.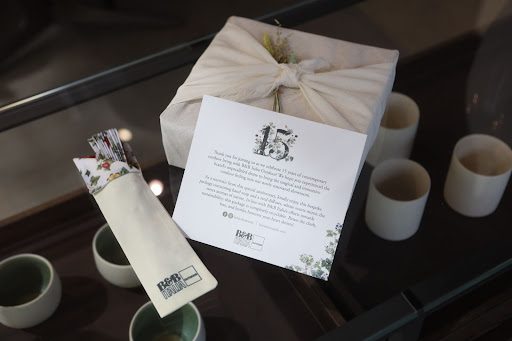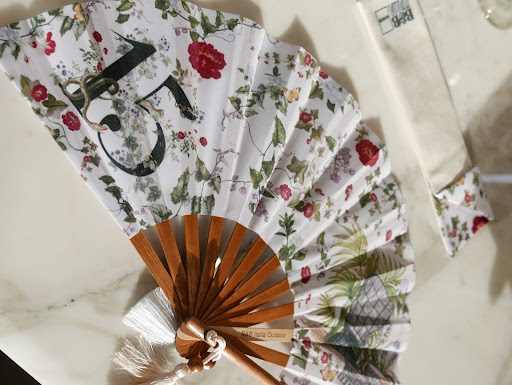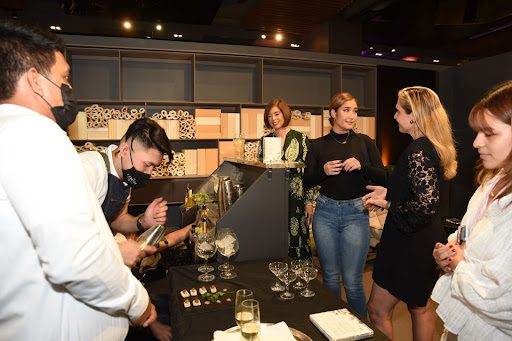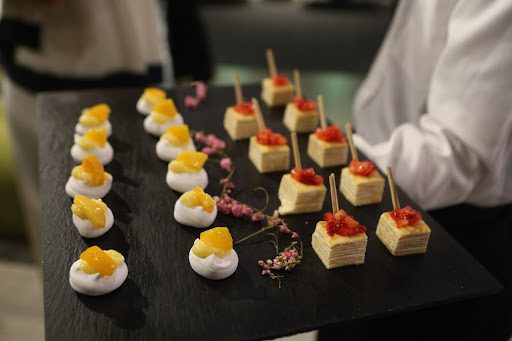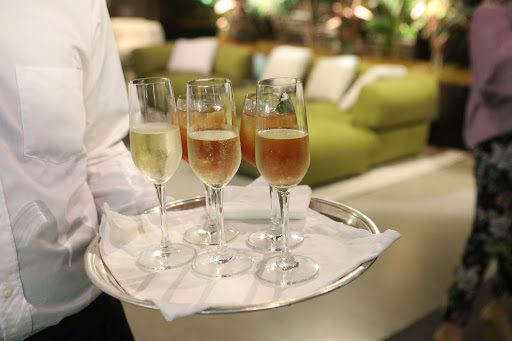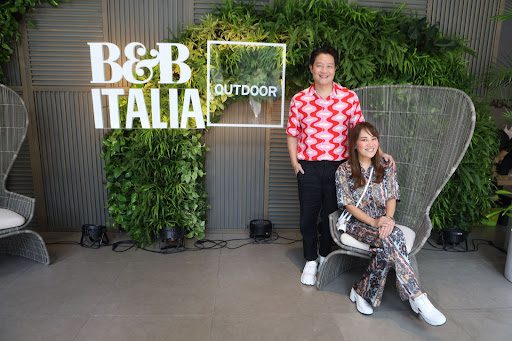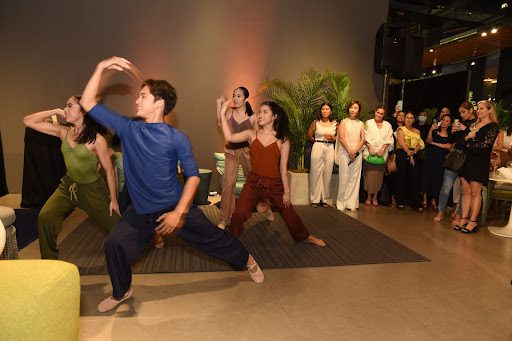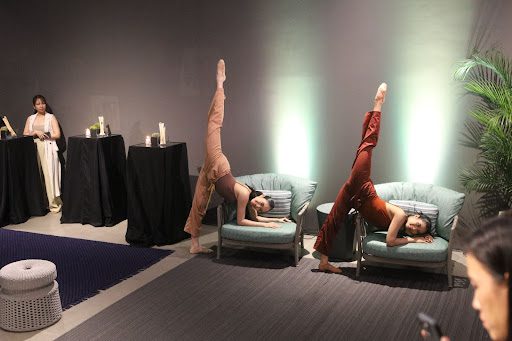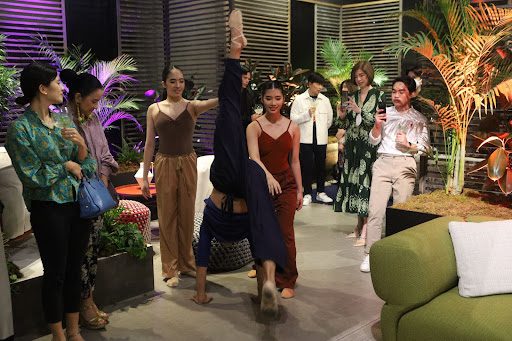 Guests enjoyed the afternoon supplied with a selection of fresh herby and fruity cocktails by The Curator and modern Italian pass-arounds served by Cibo di M by Margarita Fores. They were also treated to a special performance from Steps Dance Studio led by Sofia Elizalde and choreographer James Laforteza who stunned the crowd with a contemporary dance incorporating art, movement, and B&B Italia Outdoor pieces. Guests then went home with a customized fan designed by Filipino artist Reena Gabriel featuring B&B Italia Outdoor's 15-year anniversary logo, produced by Casa Mercedes.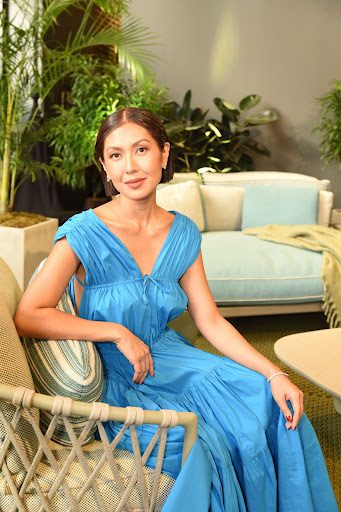 One of the notable vignettes included a room designed by renowned celebrity stylist whom the brand partnered with recently in a video feature that spotlighted Liz Uy's beloved B&B Italia Outdoor pieces. The room reflected the fashion maven's unique sense of style and was adorned with some of her personally-curated accessories, all complementing B&B Italia's Erica sofa and armchairs, Tobi-ishi, Colosseo, and Tramae small tables. 
B&B Italia Outdoor is officially distributed by Focus Global Inc. Visit the showroom at the G/F Twenty-Four Seven McKinley, 24th Street corner 7th Avenue, McKinley Parkway, BGC, Taguig.