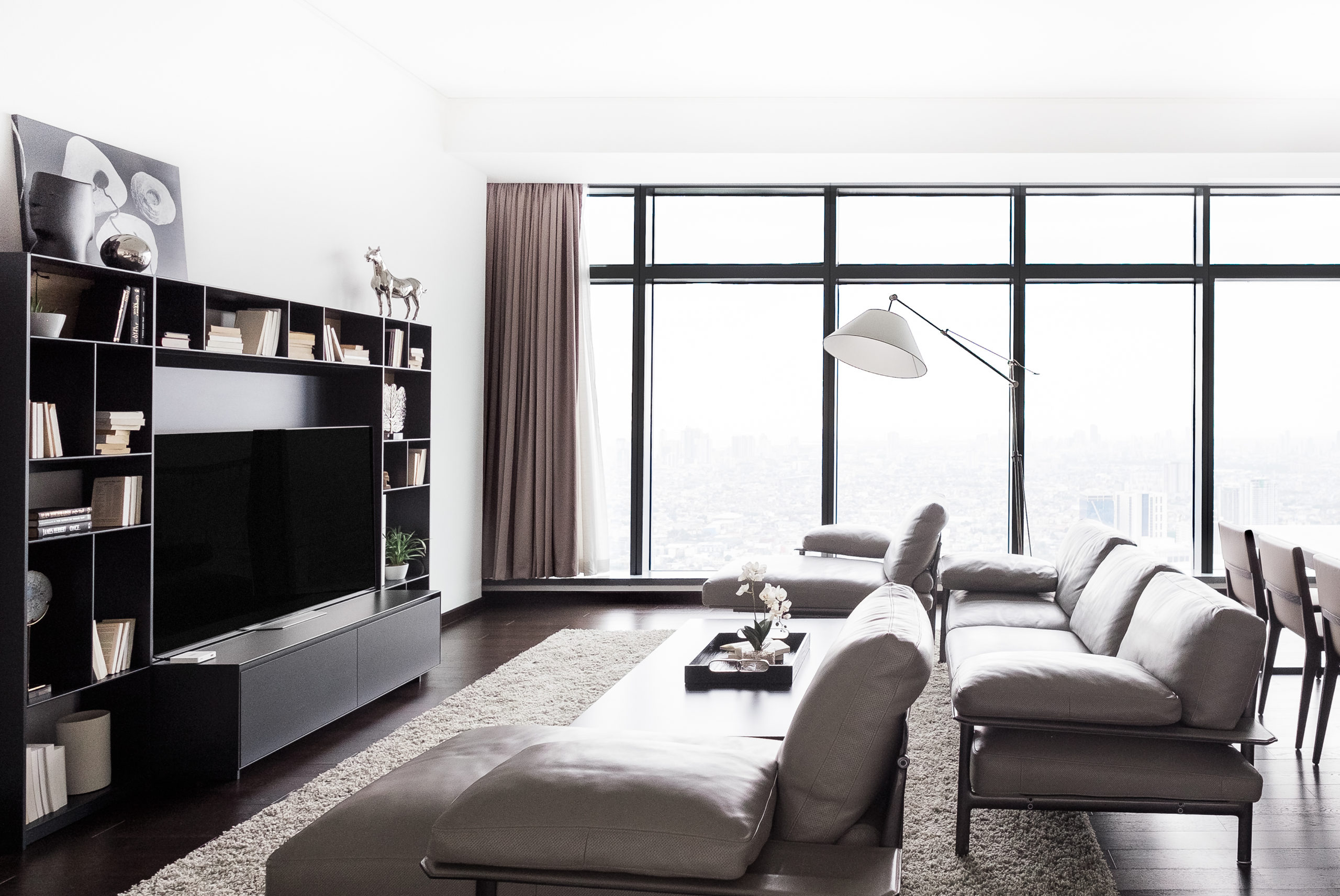 Step into prime city living. 
Floor-to-ceiling windows and a picturesque view of the Makati skyline set the perfect backdrop for this modern bachelor pad. B&B Italia pieces in warm and neutral tones that feature leather and wood finishes lend the space a bold yet sophisticated look that complements the homeowner's professional and personal style.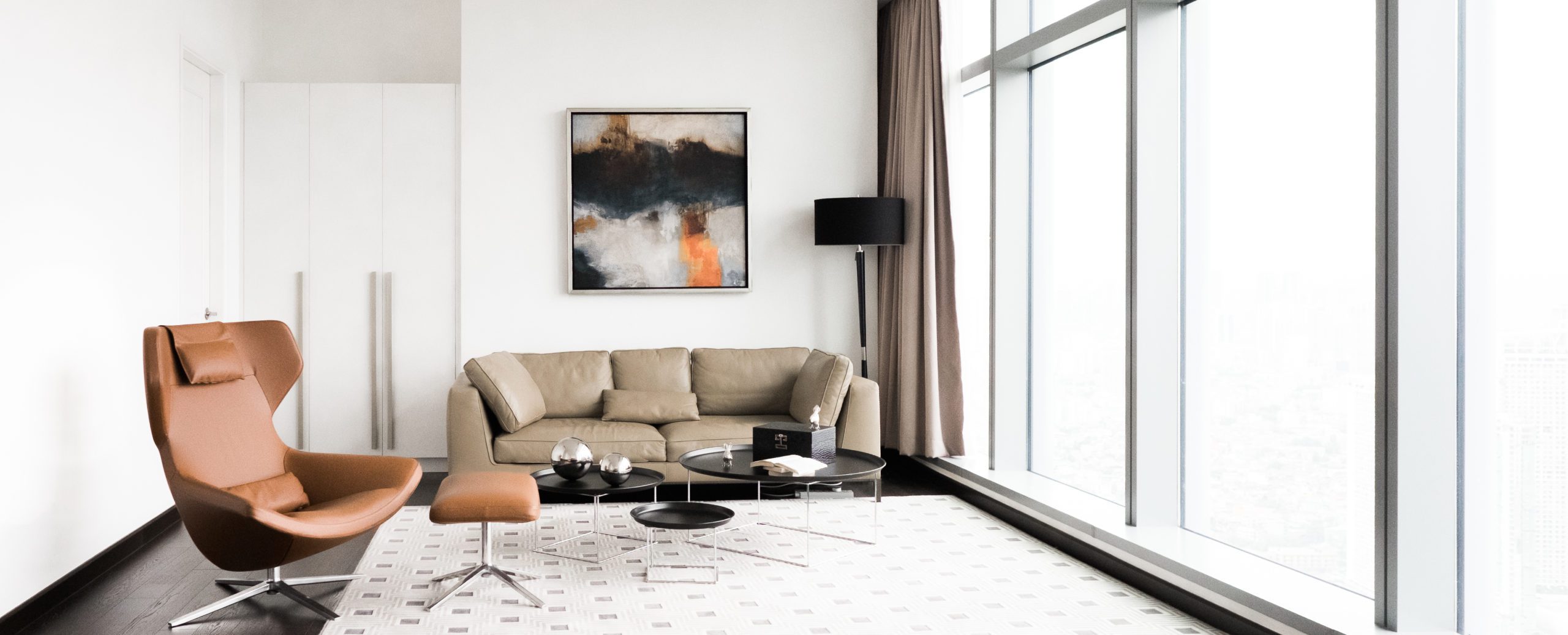 Featuring the Metropolitan armchair, Lucrezia sofa, and Fat-fat small tables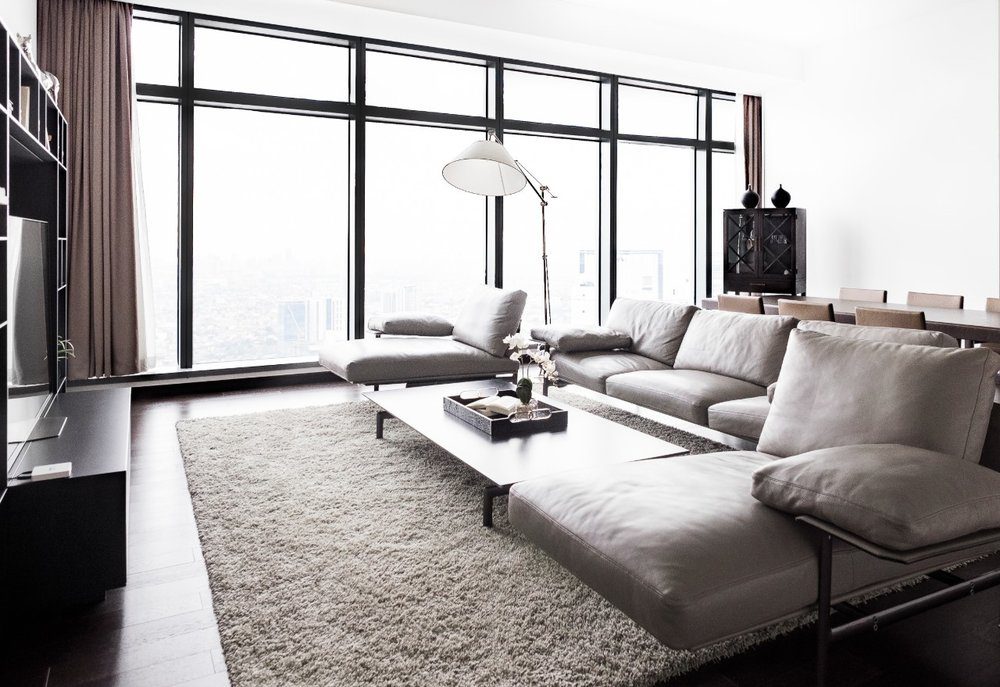 Featuring the Diesis sofa, Diesis small table, and Flat.C wall system
The Diesis sofa takes centerstage in the living room to welcome guests with generous seating and ample room for entertainment. The Flat C wall system provides a platform for the owner's prized possessions and adds a personal touch to the space.
The luxurious Talamo bed, Lucrezia Sofa, and the Metropolitan '14 armchair come together in the bedroom to create a comfortable and stylish refuge in the heart of the bustling city.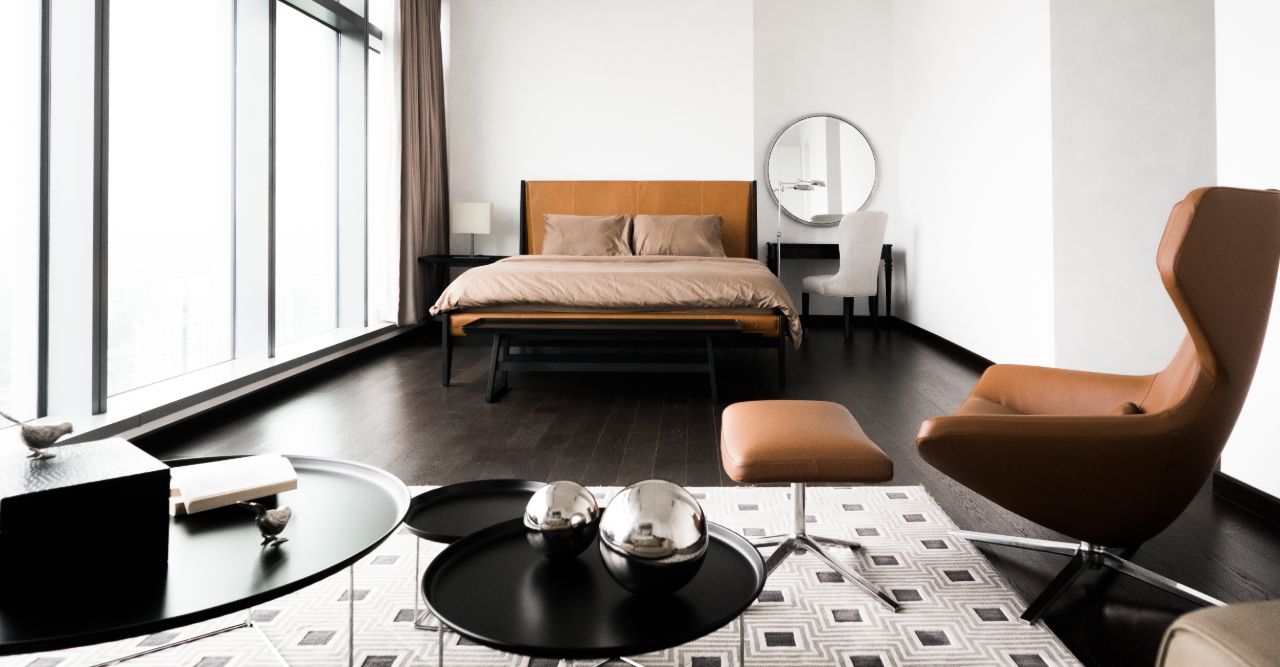 Featuring the Talamo bed, Recipio complement, Leukon lamp, Fat-Fat small tables, and Metropolitan armchairs
Featured Products:
Living room: Diesis sofa, Diesis small table, Flat.C wall system, El chairs, Athos '12 table
Bedroom: Lucrezia sofa, Talamo bed, Metropolitan armchair, Fat-fat small tables, Recipio complement, Leukon lamp