Dasmarinas Village, Makati City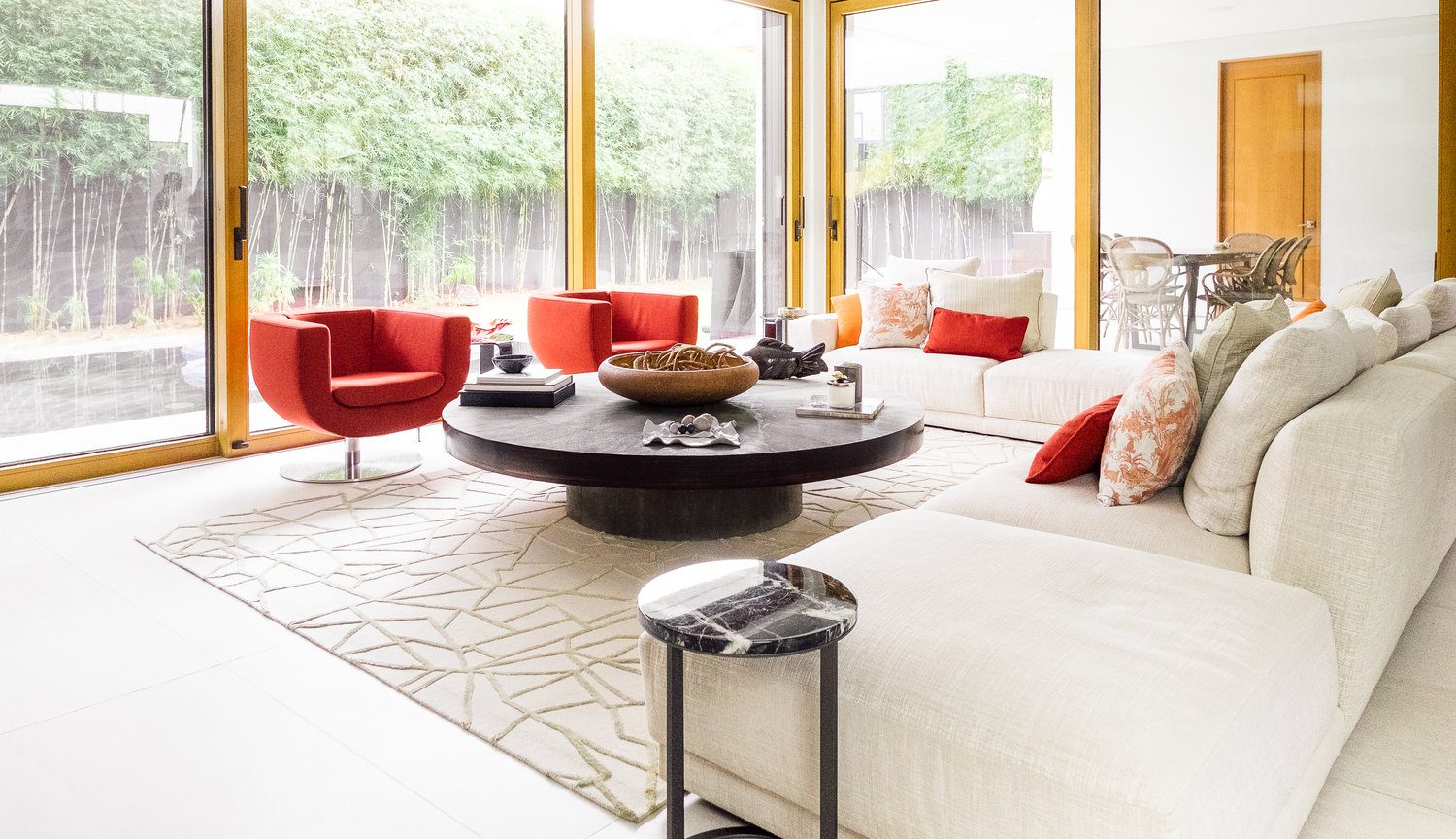 The owners of this Dasmarinas Village home have a passion for entertaining. From family events to social gatherings, the homeowners wanted to create an open plan that freely connected the living room, dining room and kitchen areas.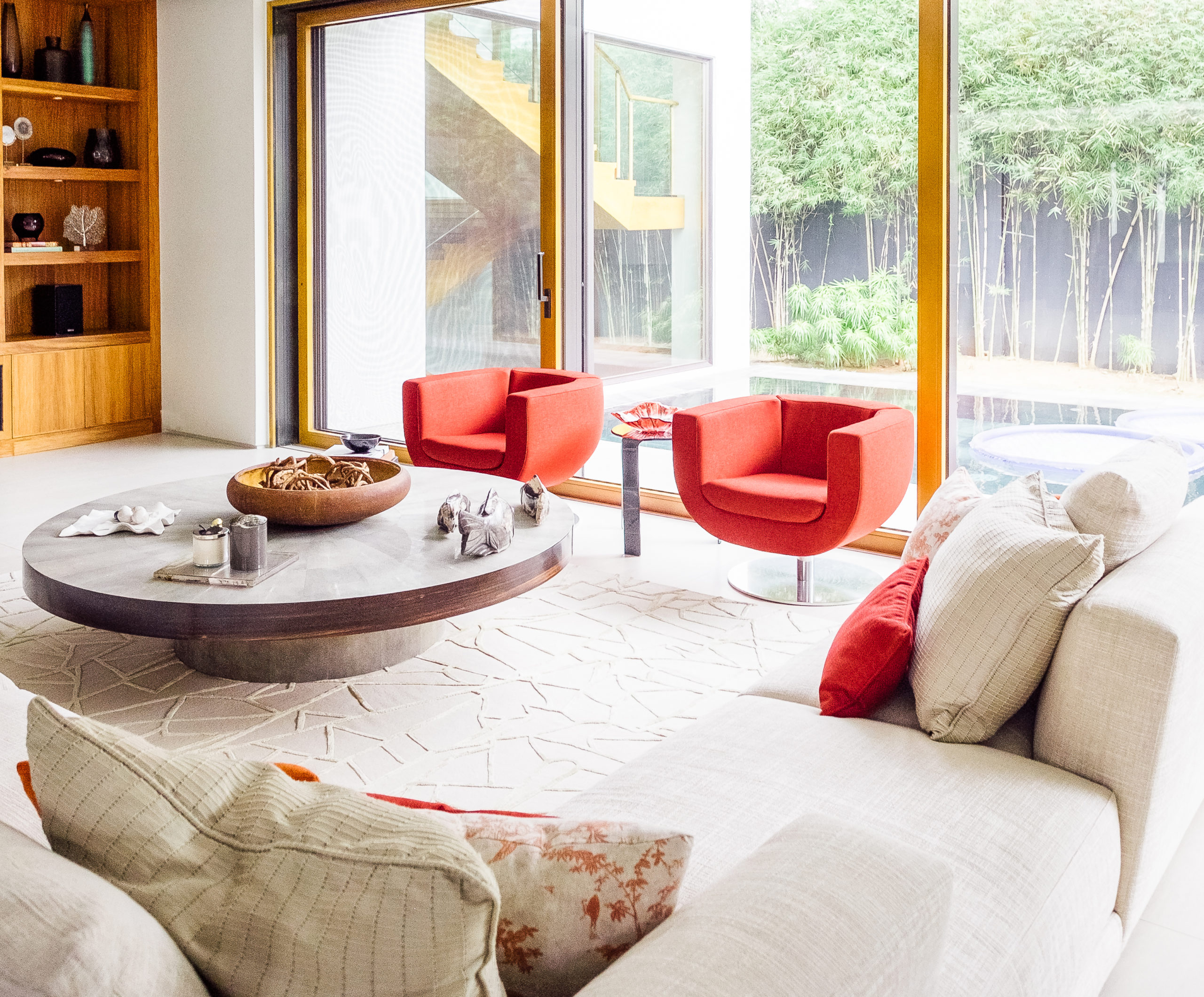 Featuring the Tulip armchairs
Rooted in family and culture, the house takes on a modernist style with a touch of Asian influence. The living room features neutral tones and pops of red accents with B&B Italia's Tulip armchairs.
Also featured in the home are the Papilio Shell chair, Le Bambole '07 armchair, and the Tufty-Bed whose sinuous forms add comfort to the rooms.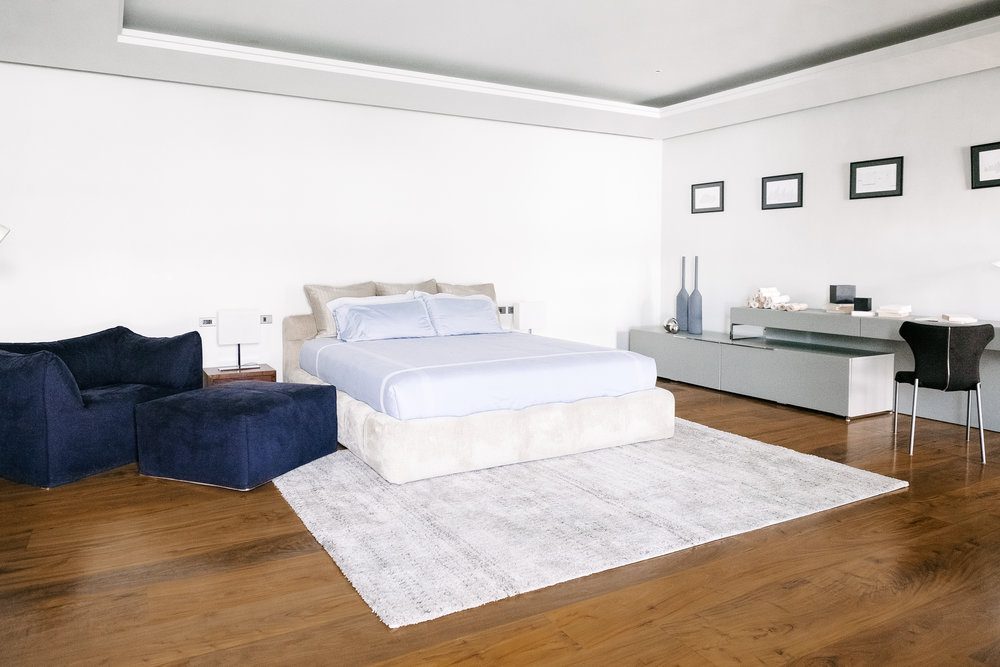 Featuring the Tufty-Bed, Le Bambole armchair, Bambouff ottoman, Papilio Shell chair, and Leukon lamp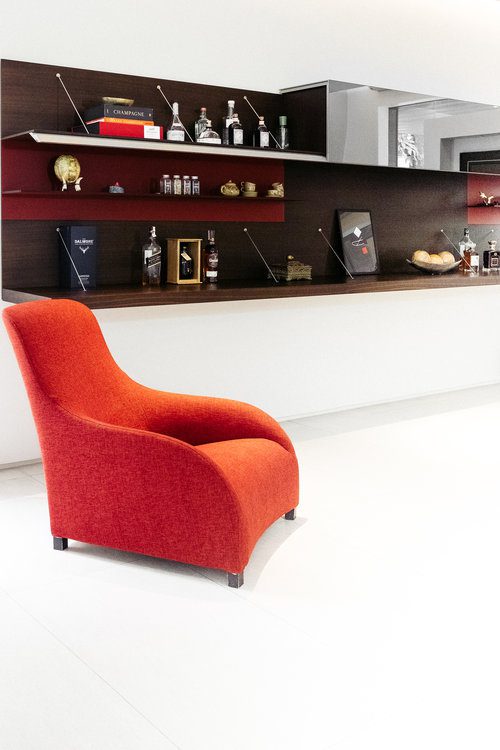 Featuring the Kalos armchair and Pab wall system
As a long-time fan of the B&B Italia brand and design story, the owners already knew which pieces best fit their vision. The addition of the PAB wall system came as an afterthought following their visit to our showroom.
The PAB turned out to be a perfect fit and its red lacquer panel matched their home interiors. This Wall system turned dining area extension was the perfect solution to better utilize their space especially when they have company over.
Featured Products:
Living room: Fat-Sofa armchair, Tulip armchairs, Lithos small table, Pab wall system, Kalos armchair
Dining area 1: Pathos table, Vol au Vent chairs
Dining area 2: Papilio Shell chairs, Seven table
Bedroom: Tufty-Bed, Leukon lamp, Papilio Shell chair, Le Bambole armchair & Bambouff ottoman