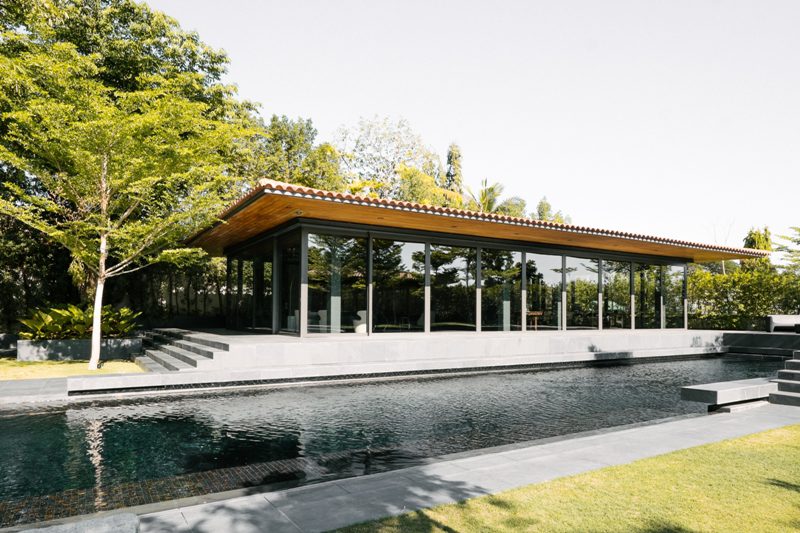 This idyllic house located in Ayala Alabang is the epitome of a B&B Italia home. With large windows, sprawling spaces, and carefully planned layouts – this elegant abode has more than enough space for the homeowner's family of 14.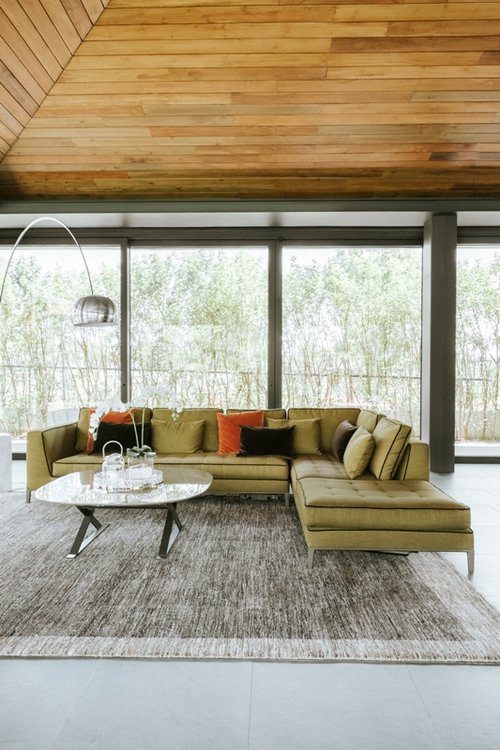 Featuring the Lucrezia sofa and Pathos Small table
This spacious property is divided between the main house and its adjacent pavilions. The main house, used by the family, has a modern classic design with European touches. The pavilions, used for work and entertaining, are inspired by modern resorts. 
Despite the massive size of the home, the owners created small, intimate spaces in the different main areas. These pocket areas were integrated well into the planning and design to provide ample space for each family member to work or play.
>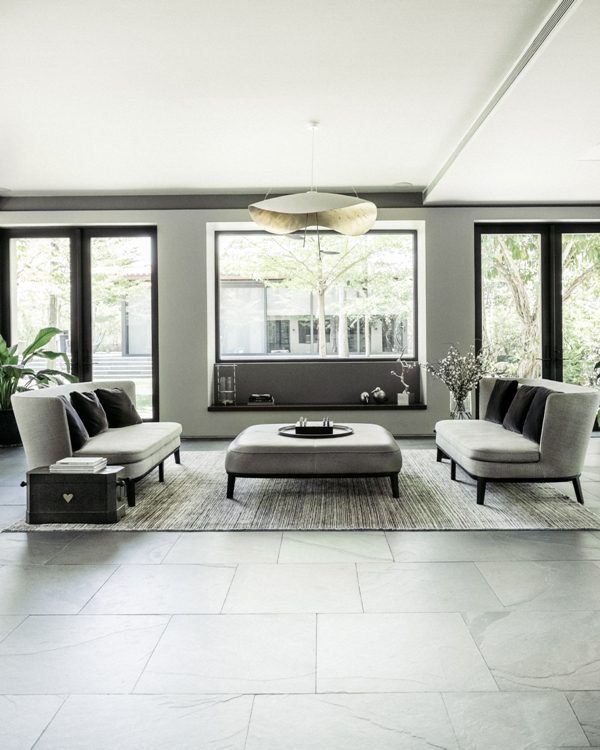 Featuring Febo sofas and Febo ottoman
Featuring the Serie Up 2000 armchair
With B&B Italia's numerous designs and collections, our sales designers offered the owners limitless possibilities for each area of their home. The home features iconic B&B Italia pieces such as the Serie Up 2000, Husk, Mini Papilio, Febo Sofa, Ray sofa and many more.
Adapting pieces from different collections allows the owners to curate unique yet cohesive styles for each space, perfect for a huge family with varying tastes and lifestyles.
Featured products:
Lucrezia sofa, Fulgens armchairs, Pathos small table, Lithos small table, Febo sofa and ottoman, Febo chairs, El chairs, Eileen table, Fulgens chairs, Erik bed, Recipio complements, Febo sofa, Kalos armchair, Lithos small table, Max writing table, Febo Chair, Papilio chairs, Tobi-ishi table, Lazy armchairs, Bend sofa, Fat-Fat-Lady-Fat small table, Lucrezia sofa, Loto small tables, Husk armchairs, Pathos table, Husk armchairs, Seven table, Serie Up armchair